Been searching on amazon to buy your regular dental floss and a recommendation of water flosser pops up!
You click on it and voila!
This thing looks really cool.
Unlike a traditional dental floss, it uses steady water streams to get rid of all the food and plaque between teeth.
But Are Water Flossers Any Good?
Well, they aren't just good, they are amazing!
The fact that they are so easy to use even by children as young as 6 years is what makes them so remarkable.
Conversely, water flossers are safe and gentle around restorations and implants.
If you are going through an orthodontic treatment and keeping the plaque and food debris out of those brackets via string floss has officially become living hell for you…
Water flossers might just be your calling.
So what are you waiting for?
Add that water floss kit to your cart and proceed to check out already!
Trust me, you won't regret it.
To know more about water flossing, please follow suit.
Is Water Flosser Better Than Flossing?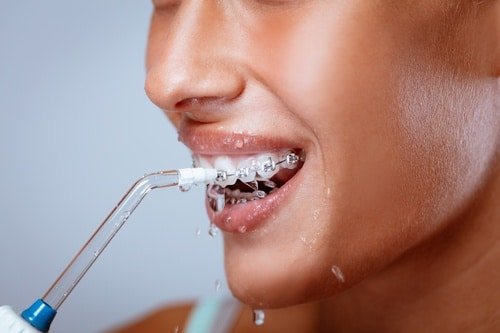 The fact that most patients dislike string flossing is a good enough reason for dentists to start recommending them water flossers.
In fact, water flossers have proved to be better than traditional string floss according to many research studies.
But before we move on to talking more about the 'new cool floss', it's important that you understand what flossing is.
Cause if you don't even believe that flossing is important, there is no point in discussing the different types of floss.
Therefore you must know that plaque is the source of all sorts of dental problems.
A toothbrush cannot reach all areas of the tooth and thus, floss is there to do the job that a toothbrush cannot do. So, if you are skipping this important step, don't cry about how you brush twice a day when your tooth has an infection.
Now coming back to water flossers being better than the traditional string floss, it's not rocket science to understand why that is so.
The string flossers are supposed to be used by following a technique. And if you are not doing it right, it can even hurt your gum and cause it to bleed some more.
Even though in the long run the string floss will stop the bleeding by completely removing the plaque and the results will be good, the bleeding and the hassle of following the technique can surely put people off.
This is the reason why most patients claim to "forget" to floss for months on end and when told to do so consistently by their dentist, they just ignore it!
On the other hand, the deal with water flossers is that they are simple.
Just a spurt of water and all the plaque and food debris are gone!
No need to twist and turn, just press the button and you're good to go.
But this isn't the only thing that makes water flossers stand out. According to research, they are much more effective than dental floss for reducing gingivitis, two times as effective as dental floss at reducing gingival bleeding, and 29% more effective at removing plaque.
Are Water Flossers Safe?
I am sure the popular myth that water flossers apparently damage gums has left you sceptical about whether it's a good pick or not?
But let me tell you, it is only what it is: A Myth
In fact, if anything, water flossers will clean the pockets of the gums better than the traditional flossers, keeping them cleaner than ever.
Another myth that is equally popular amongst practitioners as well is that oral irrigation is going to increase the multiplication of bacteria and cause them to be increased in the bloodstream.
Now that information about moisture being an awesome environment for bacterial growth isn't all wrong, but isn't totally correct in this case either.
That's because, according to new research, the presence and multiplication of bacteria in blood, aka bacteremia from water flossing is similar to the rate of bacteremia from traditional brushing and flossing. Therefore, you have nothing to lose!
And if you haven't heard of the term 'commensal bacteria', then let me tell you that there are millions of bacteria already living in our bodies that are providing us with more benefits than harm.
So don't worry so much, after all you are their home, they won't hurt you :)
What Are The Best Water Flossers?
If you have reached this far, I am sure I have already convinced you with just how awesome water flossers are!
So let's move on to looking into some of the best water flossers available on the market. I will list them down, let you know the details, and then the choice is yours!
Philips Sonicare Airfloss Ultra
Thinking about why this water flosser is named 'air floss'? I did too, before I got to know that the name derives from its mechanism where it uses air to push the water, requiring much less water in the process.
The customizable settings of choosing from keeping your water stream to auto-burst or manual burst, single, double or triple burst sounds so much fun.
Lastly, it comes with two tips and a rechargeable battery as well.
Waterpik Aquarius Water Flosser WP-660
If you are thinking of making an awesome investment for your oral health, the waterpik Aquarius water flosser is the answer! With ten different pressure settings that can be chosen by rotating the knob on the side of the machine and the pulse modulation feature that first flosses the teeth and then massages the gums to improve the gum health, this product is definitely feature-filthy!
But it doesn't end here, there are seven tips to choose from!:
A toothbrush tip will give you a dual brushing and flossing experience
A plaque seeking tip will help you pick that entire gunk out 
An orthodontic tip for if you wear braces and a pick pocket tip for if you have periodontal disease 
The ones left are just the three regular ones, so we have four varieties to be precise.
With all of that, this water flosser is a pretty huge machine that needs plugging. The battery isn't rechargeable and it is definitely not travel friendly either.
Panasonic EW DJ 10
If you are on a budget and hunting for an affordable water flosser, the Panasonic EW DJ 10 is a very good option. It comes with a rechargeable battery, doesn't look like a big machine and therefore, is very much travel-friendly.
Along with that, it offers two settings: high speed for normal cleaning and low speed for people with sensitive gums.
Nonetheless though, on both speeds, it promises to remove all the bacteria and debris.
Toilettree Oral Irrigator
This cordless flosser comes with rechargeable batteries and is an incredibly handy option. Of all these, this one will take the least space, both on your counter and in your bag.
You can use it twice a day for a week or two without having to charge the batteries. But the best part is that it comes with three pressure settings
Normal
Soft
Pulse (this one will massage your gums)
Do Dentists Recommend Waterpik?
Google the word 'water flosser' and you will see a gazillion websites and pages talking about waterpik and its diverse water floss range.
They are extremely fascinating with their kids range and different types of tips to choose from, along with so many different pressure settings!
But do dentists recommend this fancy-ness?
Well if they don't recommend it, they don't not recommend it either (if you get what I mean).
If you can afford a brand that can give you so many things in one machine, then why not go for it?
Obviously, any other water floss will do a good job too with their not-so-fancy pressure knobs and only two tips to choose from.
But waterpik will do a better job! The idea of brushing and flossing at the same time is so amazing, don't you think?
However, to make it more authentic for you, a research on waterpik flossers was carried out and according to that, they are 100% safe and even better than the traditional flosser.
The fact that they are ADA approved is reason enough for you to trust this brand.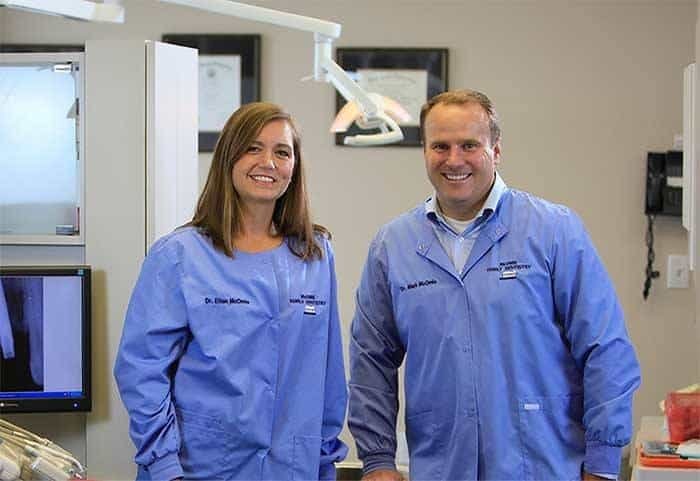 Should You Floss Before Or After Brushing?
Ever since the field of dentistry has come into existence, there has been a constant debate going on amongst dentists. And that is…
whether to floss before or after brushing?
No definite conclusion has been reached, and everyone has perfect reasoning for their opinion. Therefore, in all honesty do what pleases you.
If you think that flossing before brushing is a good idea, do so and vice versa.
However, in my opinion and being a dentist, I think flossing should come before brushing. That's because if you floss before brushing, all the plaque in the areas where the brush cannot reach will dislodge and can be taken out by the brush itself while brushing.
No need to go through the process of rinsing your mouth over and over again. At the same time though, if you are using a water flosser, it can go both ways in my opinion.
Anyway, at the end of the day the choice is yours because changing the sequence will make absolutely no difference to your health.
Final Thoughts
Water flossers are undoubtedly a perfect blend of dentistry and technology. Press a button, and you are good to go.
No need to follow any guidelines or break a strand every 5 seconds.
Such a dream for us dental floss haters!
But it isn't just the easiness that makes them so amazing; water flossers are proven to be better than the traditional string floss.
They are an orthodontic patient's best friend, can be easily used by kids, and are very timely.
They are much better at removing plaque, reducing bleeding as well as gingivitis than the string floss.
So if you have finally decided to invest in your oral hygiene, choose from some of my best water flosser picks.
Personally I'd go for the Waterpik Aquarius Water Flosser WP-660 because it's so rich in features that you are going to actually enjoy the process of flossing.
If you want a portable option, toilettree oral irrigators as well as the Panasonic EW DJ 10 are the best picks!
The rechargeable batteries and the travel size make them super dooper handy! So choose what suits you and begin the hydrafloss experience!
An important debate is whether flossing comes before brushing or after?
The answer is:
it doesn't matter.
As long as you are brushing your teeth regularly and flossing every night whether by using a dental floss or water floss, you are fine. Whatever makes you comfortable!
Now I am sure that if you were a floss-hater like me, all this information on water flossers must have changed your perspective.
So what are you waiting for?
Get your favourite water flosser and let the debris washing begin!
Related Articles
Waterpik Wp-660: Is It The Best Waterpik On The Market
Waterpik Sonic Fusion Flossing Toothbrush Review
Zerhunt Water Flosser Review – Cheap & Powerful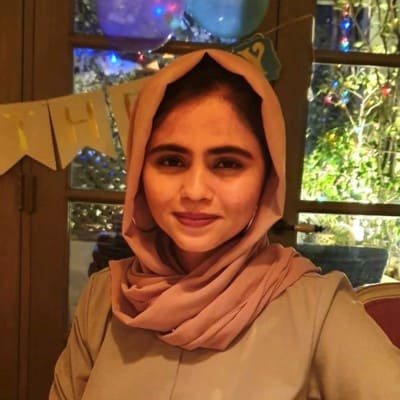 A qualified Dentist who holds the BDS, RDS qualification. When she's not helping patients with their oral health, you will find her on here writing topics on various dental issues. Her deep passion for writing makes her happy and fulfilled.