Finding the right toothpaste can often prove to be a challenging and even daunting task if we are unsure about what we actually need and what we need the toothpaste to accomplish. For this reason, it is important to focus on your individual needs. Consider what it is that your teeth need the most when you are choosing your toothpaste.
Japanese Garbage or Saviour of the Western World?
Yes, it's a Japanese brand toothpaste that is marketed as a remineralizing powerhouse. It's special because it has something called Nanohydroxyapatite.
Sounds like a really expensive ingredient but apparently, it has some powerful features that could give your teeth the edge over other people. The only way to find out is to read the full Apagard Premio Toothpaste Review.
I mean, of course, there are so many toothpastes on the market that it's easy to get confused but knowing the full benefits of a particular toothpaste is always helpful in making an informed decision!
What Is Apagard Premio Toothpaste?
Japan was the country to create the world's first Hydroxyapatite based toothpaste in 1985. Hydroxyapatite is actually a substance that is naturally found in our teeth and believe it or not, NASA was investigating its use to possibly help recover the mineral lost from teeth and bones of astronauts.
The company acquired the patent from NASA and started to get to work on creating a product that would help rebuild teeth, and since then, they have sold over 130 million tubes!
The premise behind the whole brand is the ability of the toothpaste to help fight cavities and keep teeth mineralized. You might be thinking that most toothpastes offer these same benefits but no!
Regular toothpaste is merely a smokescreen to give the illusion of clean teeth, but if you get deep into the teeth's structure you realise, no improvement has been made. If every toothpaste could keep cavities away, then why is gum disease one of the most common diseases in the modern world. Think about that?
Laboratory and clinical research show hydroxyapatite supplied in toothpaste also occludes and forms a coating over exposed dentinal tubules, alleviating dentinal hypersensitivity, restores minerals to the teeth and also improves the mineral density and translucency of tooth enamel.
See what people have to say about Apagard by reading the reviews over at Amazon.
Features That Stand Out
Try and guess the most prominent feature of this toothpaste. Yup – it's Nano hydroxyapatite. It is one of the most studied biomaterials in the medical field and is known for its proven biocompatibility and for being the main constituent of the mineral part of bone and teeth.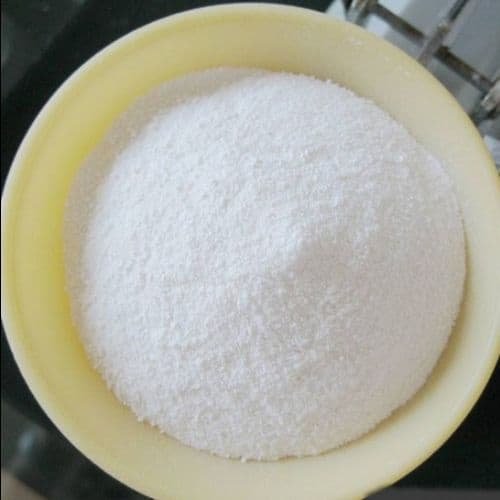 In terms of restorative and preventive dentistry, Nano-hydroxyapatite has significant demineralizing effects on initial enamel lesions; it is certainly superior to conventional fluoride and has proven to provide good results in regard to the sensitivity of the teeth.
Hydroxyapatite is also an important source of calcium and phosphate, which are very important for the remineralization of demineralized enamel areas.
Another great property is the ability of Nano hydroxyapatite to bond strongly with fragments of plaque and bacteria when added to toothpaste. That's why Apagard Toothpaste was created in the first place!
Now can you see why its so powerful?
Patented NASA Technology
NASA does not own the rights to it anymore but imagine how top secret they must have kept it and the enormous amounts of research they must have put into this one particle. No wonder Japan took the plunge and brought the rights outright, they knew they were onto a winner and could make a killing while at the same time giving people the proper ingredients needed to keep teeth healthy.
Are There Any Dangerous Ingredients In Apagard Toothpaste?
The ingredients in this toothpaste are not too dissimilar to popular brands like Colgate, Sensodyne, and Aquafresh. Some say there are too many artificial components in there; however, one thing is certain, they are not dangerous in the sense that you will die if you accidentally swallow a bit of the toothpaste.
Read the list below and make your own mind up:
Dental grade dibasic calcium phosphate – Used as a polishing agent
Concentrated glycerin – It helps keep toothpaste from drying out, and it adds sweetness
Medical hydroxyapatite (mHAP) – Penetrates below the surface of the enamel, providing replacement calcium and phosphate ions to areas from which minerals have dissolved
Macrogol 400 – Used as a dispersant
Beta-glycyrrhetinic acid – Has an anti-inflammatory effect. Helps to prevent gingivitis and periodontitis
Cetylpyridinium chloride – Has a disinfecting effect of stopping bad breath and preventing caries
Xylitol – Reduces the number of bad bacteria in the oral cavity
Sodium silicate – An alkaline cleaning agent that helps suspend and rinse out stray fats and stops bacterial growth through its ph
Silic anhydride – It is a clear gel that acts as an abrasive in gel toothpaste
Sodium lauryl sulfate – It is a surfactant or an agent that produces lather to increase the effectiveness of a product
Sodium carboxymethylcellulose – Used as a binding agent in toothpaste
Hydrolysed conchiolin solution – Acts as a whitening agent
Saccharin sodium – Artificial sweetener used to give toothpaste a nice sweet taste
Trimagnesium phosphate – Not exactly sure why it is used in toothpaste (if you know, please let us know in the comments section)
Who Is Apagard Premio Aimed At?
It's very similar to the big name brands out there apart from the big fact that it contains the magic ingredient: Nano hydroxyapatite. The same rules apply for this paste as it does others.
Children
Toddlers should be given a small pea-sized amount and be supervised to make sure they are brushing properly and not swallowing the toothpaste.
Adults
Adults should use it as they would other toothpastes. For best effect from Nano toothpaste, we recommend you:
Place a small amount of paste (1 – 1.5 cm) on a toothbrush
Brush the teeth and gums meticulously for about 2-3 minutes, ideally after each meal (2-3 times per day is recommended)
Rinse lightly and spit out after brushing
Instructions are in Japanese
If you decide to buy the toothpaste, it won't come as a shock to you if the instructions or the packaging is in Japanese because the toothpaste is from Japan. Some people avoid it for this particular reason, but that's unfair because if you did a bit of extra research, you could find English instructions online.
These are some instructions we found on the Amazon page where it is for sale:
Place a small amount of toothpaste on your toothbrush
Brush your teeth and gums for 3-5 minutes. This should be done after each meal, if possible, as well as once in the morning and once at night
When done brushing, rinse lightly and spit
Pros & Cons
This toothpaste is unique in its formation and has sold over 130 million tubes, which means the company is doing something right. Some positives are:
Unique Anti Cavity Formulation
The formulation is the USP of the product, if it didn't have the nanohydroxyapatite, then it would just be your run-of-the-mill toothpaste, and no one would be interested. The properties contained within the toothpaste have been studied and shown to have a positive effect on caries prevention and also remineralizing teeth.
Whitening Effect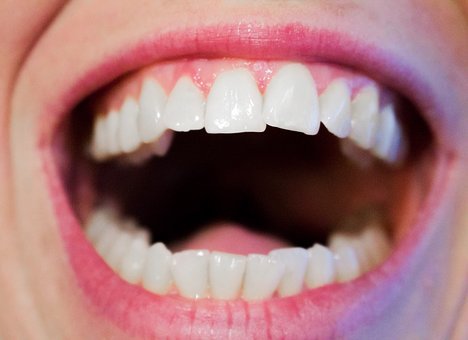 Some customers have said they noticed their teeth getting whiter after using the toothpaste for a while and although this may be the case, we don't suggest you buy it thinking that it's a whitening solution. It's a good side effect, but its main action is to keep teeth nice and healthy.
Negatives
There are not that many bad things we can say about the toothpaste, just a few little concerns some people might have about it:
Foreign Product
Buying things from foreign countries is not a bad thing, but many people decided to throw the product away because the instructions were not in English. You would think that a company trying to expand its range to other countries would at least have instructions and packaging in English as it is the most common language spoken around the world.
Cost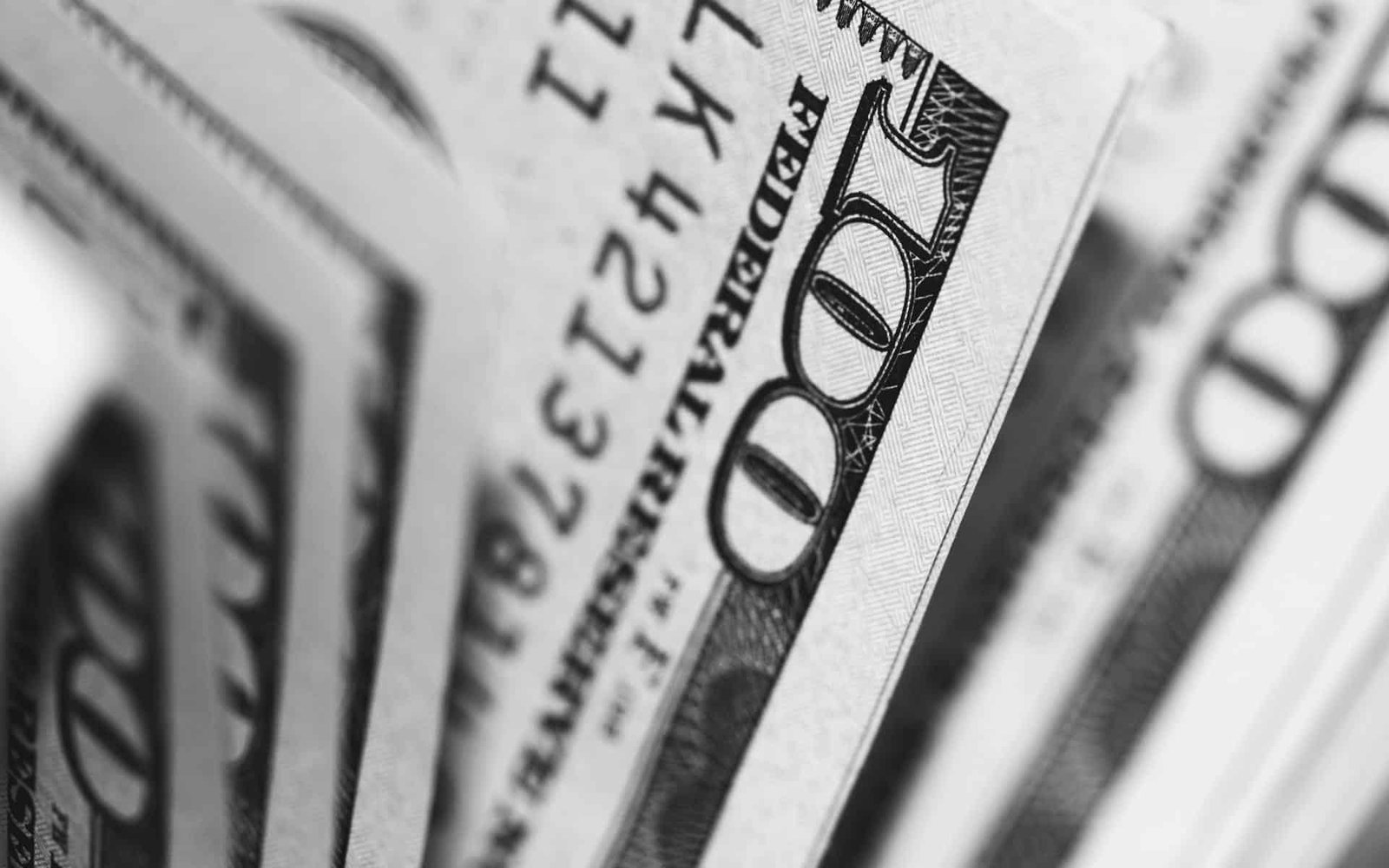 The price of the toothpaste is $16.24, which is 3 times as much as Sensodyne. For some, that is quite steep, but unlike Sensodyne, Apagard Premio Toothpaste has a unique blend, and you have to pay a premium for that.
What Do Customers Think?
There are over 511 reviews on Amazon with an average rating of 4.3 out of 5 Stars. This tells us that the majority of people have had a good experience with it. The thing people liked about it was how clean their teeth felt after using it for the first time.
The flavour was another positive point, and a lot of people had reduced sensitivity which is always a good thing.
Here is a review by K. Springer

This worked for me; after years of bleaching my teeth, almost overnight, they became almost transparent – this product, after only a few days' use, is beginning to reverse that. (I looked online for all the scientific research to vet this – and was satisfied with what I found there)
It isn't all honky dory though as there were a few negatives which mentioned the toothpaste actually inflamed the gums and made teeth weak. The thing is though; every product has negative reviews, if it doesn't, then there's something wrong.
It's just fact that some people will have a different reaction to the product – maybe because of a weakened immune system or they probably had bad teeth to begin with and some ingredients in the toothpaste made the condition worse.
Where to Buy the Apagard Premio Toothpaste?
The toothpaste is manufactured in Japan, but they use Amazon as the place to sell it. Who can blame them because Amazon is where everyone shops nowadays. Plus, with the extra buyer protection, you get a 30-day money back guarantee.
It currently costs $16.25, and you get free shipping if you're a prime member.
If you want to remineralize your teeth and protect them from cavities, then we suggest you try Apagard out now and see what it does for you (Amazons Choice).
Are There Any Alternatives?
There is only one product that springs to mind, which has the same powerful hydroxyapatite ingredient in it. We have actually tried it ourselves and saw some great result with it.
Shine Remineralizing Tooth Powder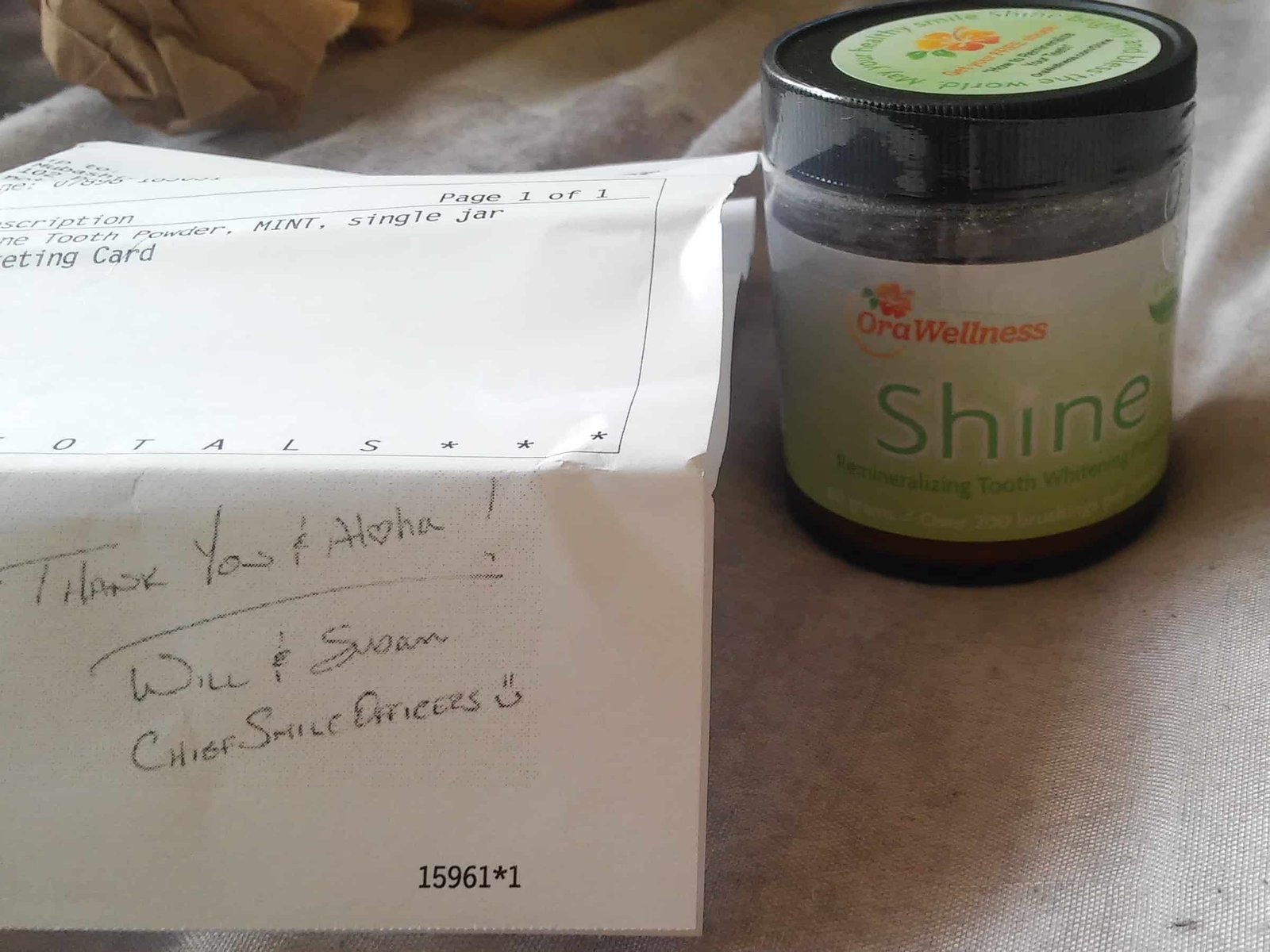 Shine is a remineralizing tooth powder that focuses mainly on keeping tooth enamel in good shape and promoting more minerals to circulate the mouth to keep it in a balanced, happy state.
This powder contains:
Minerals that are exactly the same as the minerals our teeth are made of
The minerals are in a very bio-available form
The particle size is tiny which helps the powder to be incorporated into the tiny tubule structure of our teeth
The formula uses a unique delivery method to bring the minerals to exactly where our teeth need support
The ingredients contained within it are all naturally derived, which is a big bonus and considering the recent trend of healthy natural living, it is going to appeal to a wide range of people.
Read the full Orawellness Shine review to get a better understanding.
Final Thoughts
In this Apagard Premio Toothpaste Review, you have hopefully learned why it's a best seller in Japan. It has sold to over 130 million customers in the last 37 years and is now starting to infiltrate the western market. The reason why it is considered special is the powerful active ingredient called Nano hydroxyapatite, which plays a big role in teeth remineralization and cavity protection.
NASA was actually researching this ingredient to see if it could replace lost minerals from teeth and bones, but Japan swooped in and brought the rights to it in 1985 and created the world's first Nano hydroxyapatite toothpaste. It's been helping people ever since, and now they are starting to infiltrate the western market.
Customers have largely enjoyed the product because on Amazon there are over 500 reviews so far with an average rating of 4.3 stars out of 5. It's fast becoming a popular brand, and if you're struggling with cavities or demineralization of teeth, this toothpaste might get the job done.
Give it a try and see what happens. If you have questions regarding the ingredient list or anything in general, please let us know in the comments section below.
Apagard Premio Toothpaste FAQ
The following are a few of the more commonly asked questions making their rounds regarding Apagard Premio Toothpaste and their other toothpaste products.
Q: Does Apagard Premio toothpaste contain fluoride?
A: No. This toothpaste does not contain fluoride.
Q: Are there any abrasive ingredients in this toothpaste?
A: No. There are no abrasive ingredients that can damage the surface or enamel of your teeth.
Q: Can you use this toothpaste during pregnancy?
A: Pregnant women can use this toothpaste, as well as the rest of their toothpaste line, safely during their pregnancy.
Q: Is this toothpaste safe for children?
A: Yes. It is safe for children and babies to use this toothpaste. They also offer two other varieties specifically for children – Apagard Kids Gel and Apagard Kids. They are both fluoride free, low foaming, and have an appealing and tasty soda flavor that kids are sure to love. The Gel toothpaste is ideal for early teething while the other variety is best for newly erupted permanent teeth.
Q: What if this toothpaste is swallowed?
A: All ingredients used in these toothpastes are safe and have been approved by the Japanese government. It is not harmful if small traces of the toothpaste are swallowed during brushing. However, it should never be purposely swallowed.
Q: Will this toothpaste have the same positive effects on artificial teeth?
A: Nano is capable of removing bacteria from artificial teeth and has proven to be effective against plaque buildup. However, it will not work to remineralize the teeth since they are not comprised of real tooth enamel.
Related Post: Hello Charcoal Toothpaste