Are you on the lookout for a budget friendly electric toothbrush that will give you a nice deep clean?
Not sure where to look or can't make your mind up?
It's a struggle because there are literally thousands of toothbrushes on the market.
Oral B and Sonicare own the market share but there are other companies coming through the ranks and are giving stiff competition to the big boys.
One such company is Fairywill who are becoming known as the budget friendly company that still hold quality dear to their heart.
In this Fairywill Electric Toothbrush Review will walk you through the features and functionality of this product and hopefully, by the end you will have come to an informed decision on whether this is the right product for you or not.
What To Consider When Buying An Electric Toothbrush?
Timer
Around 90% of people who own a manual toothbrush don't brush for the recommended 2 minutes.
Why is that?
Well firstly, when your up in the morning getting ready for work or whatever else, the last thing that comes to your mind is 'Have I brushed long enough'.
Secondly, we are lazy people and seldom do we carry a stopwatch or even our phones into the bathroom to time ourselves.
This is why it's important that when you buy an electric toothbrush, it must have a built in timer. It will make a world of difference!
Pressure Sensor
Another problem commonly found with manual toothbrushes is the tendency to use excessive force when cleaning the teeth.
This can cause problems such as toothbrush abrasion where the gums become irritated and overtime can cause them to recede.
Brushes nowadays have sensors which can detect the amount of force that is being placed on the surface of the teeth. If too much is being applied then depending on the brush, it will either shut off or reduce it's power output.
You also have some brushes that flash a warning light to draw your attention.
Cleaning Modes
You might be suffering from sensitivity or have tender gums. Companies know this and have inserted different cleaning modes into most toothbrushes.
Always try and look for something that has at least 3 cleaning modes as this will give you everything you need.
What Is Fairywill Electric Toothbrush?
Despite being relatively new to the electric toothbrush scene, Fairywill has somehow managed its way to the top based on its performance.
The toothbrush comes with a 2-minute smart timer to make sure you get that full deep clean. It also features an interval pause every 30 seconds to remind you to move to another section of your teeth.
It comes with 5 cleaning modes which is excellent and gives you a wide range to choose from depending on your personal problem:
White – Gently whitens teeth, although we are not sure if it will actually remove the yellow stains on your teeth.
Clean – This is the standard mode which uses full power to give you a thorough cleaning session.
Sensitive –  This mode is recommended for those who have sensitive teeth and gums.
Polish –  This mode polishes and makes your teeth shine brighter.
Massage – This mode is perfect for massaging your gums if you know they are tender or swollen. In some cases it can reduce the swelling.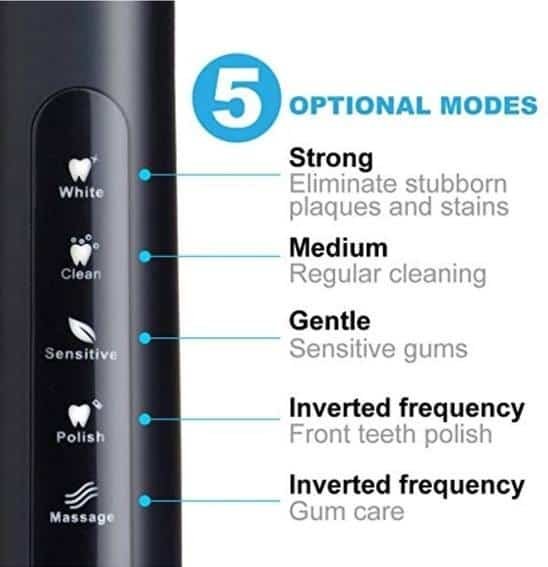 It is made with lightweight materials and it shows because it only weighs 55 grams making it one of the smallest on the market.
Compared to other electric toothbrush brands, the Fairywill Electric Toothbrush has a solid  battery life that can last up to 30 days. You can easily charge it via a USB charger which can be connected to your PC or laptop.
When it's fully charged it will automatically turn off, making it efficient.
In terms of charge times, 2 hours will get you upto 30 days of use but if your low on battery and just need to use it for 1 session, give it 5 minutes and you will be good to go. This is largely thanks to it's fast charge technology.
The brush bristles are made with DuPont nylon which helps clean the teeth, gums, and those hard to reach areas of the mouth. The bristles are rounded which causes less irritation to your gums.
About The Fairywill Company

It's a company that operates in China and before you start making comments about counterfeit issues and all that, we would like to say this company is constantly a top seller on Amazon.
They are also continuously reinvesting back into the business to constantly improve on their products.
The products they create are based on data from clinical studies and systematic reviews with an aim of prevention of Caries and Gingivitis.
They are always looking to make better use of technology, that is why they have a dedicated R&D team to help.
Fairywill Toothbrush Instructions
Before using the Fairywill electric toothbrush for the first time, you must charge it for 4 hours. Once it's charged it's pretty simple to get started.
Put some toothpaste on the brush head and press the power button and away you go.
The good thing about it is you can change between cleaning modes by pressing the different symbols/pictures on the handle piece.
Some of the big name brands only have one button which you need to press multiple times to get to your desired cleaning mode. It's hard to remember which mode your own.
Who Is Fairywill Toothbrush Not For?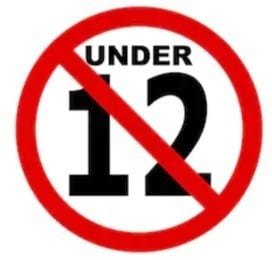 This toothbrush is not for children under the ages of 12 because the high vibration frequency (40 micro brushes per minute) could cause discomfort especially if they have not been shown how to use it properly.
Apart from that everyone else can take full advantage of this toothbrush.
Top Features Of Fairywill Electric Toothbrush
Here are the main features that we think make this a superb brush to own:
A Powerful Cleaning with 40,000 Micro-Brushes Per Minute.
5 High-Performance Brushing Modes: White (Whitening), Clean (Daily Use), Sensitive (Gentle Vibration For Kids/Children), Polish, Massage (Gum Care).
A Two Minutes Smart Timer with interval pausing reminding you every 30 seconds to shift your brushing area to encourage dentist-recommended brushing habits.
Medium soft bristles to Avoid Abrasion To Teeth, Enamel And Gums.
Protective bristle cover to have the brush easily included in travel bag.
55 gram Extra-Light Weight Design that is less than half the weight of regular electric toothbrushes.
It is Waterproof and can be used in the bath or shower.
One 4 Hour Charge Last For A Minimum Of 30 Days with a low battery reminder and auto shut off after a full charge.
It has USB inductive charging, that is safe and easy and Compatible With Any Charger or equipment with a USB port.
Brush head with rings of different colors easily allows sharing of the handle with family.
Reduced Noise And An Anti-Slip Handle.
1 Year Warranty And 180 Days No Hassle Return.
What We Don't Like About Fairywill Electric Toothbrush
The budget friendly price is great but it also means that the company has skimped on some of the design aspects i.e it's not as durable as some of the higher priced toothbrushes.
Although 40,000 vibrations per minute sounds a lot, compared to the top brands, it's doesn't come close.
It does not come with a charger because you need to charge it via a USB cable connected to your PC or laptop. Some people prefer this but we know others don't
Claims to be waterproof but we think it's really just water resistant as the manual it comes with mentions not to soak the toothbrush under the water for a long time.
What We Like About Fairywill Electric Toothbrush
Cheaper price compared to its counterparts on the market and yet it gives a really thorough clean.
Comes with all the standard features you could ask for from an electric toothbrush and is compatible with different Fairywill replacement heads.
Lightweight design (weighs only 55g) and it has a slim shape, making it easy to hold when using it. You can also take it with you while you are travelling or during a business trip.
5 cleaning modes to suit your personal preference with a built in timer to make sure you get the recommended 2 minutes of cleaning in.
It has a solid battery life that will last you upto 30 days when charged for 2 hours.
What Do Customer Think About Fairywill Electric Toothbrush
There are thousands of reviews on this toothbrush and the majority of them are positive. The common recurring theme is that people were surprised at how small the toothbrush actually was. 
They weren't complaining about it either because it enabled them to get to those awkward spots in the back.
It did however take a few times of using it before people got use to the vibrating motion of the brush. At first it felt like a tingling sensation but once you get accustomed to it, you won't notice it anymore.
There were a few people who complained about the durability of the toothbrush.
One person said their brush either turned off after the first 30 second interval or it kept going beyond the 2 minute mark, but customer service reached out and sent them a new one which worked fine.
Comparison Table
Final Thoughts About Fairywill Electric Toothbrush
The Fairywill electric toothbrush will make a great addition to your bathroom counter top.
It's great at cleaning teeth and gums but also has a lot of features. There are 5 cleaning modes for you to choose from, each tackling a different problem.
It also comes with a built in 2-minute timer with 30 second intervals to remind you to move on to the next section of your teeth for an even clean.
If you compare it with its competitors on the market, you will find there is a lot of similarity in the features both possess but this toothbrush is dirt cheap compared to other big name brands.
It's ideal for people who have never used an electric toothbrush before and want to experience it before moving up.
The charging time is excellent. 2 hours and it's fully charged and you can use it for upto 30 days!.
Just make sure not to submerge this in water or use it in the shower as it may ruin the USB port opening.
There is no harm in trying it out because it comes with a 1-year warranty and within 180 days of your purchase you can request a no questions asked refund if the product fails or if you are not satisfied with the results you get from it.
If your ready to make your purchase, please head on over to Amazon Now to get the Fairywill Toothbrush 
Fairywill Electric Toothbrush F.A.Q
Q: Can you use it inside the shower?
A: We advise you to use it in the sink to prevent the USB port from getting wet.
Q: How many brush strokes per minute does the Fairywill Electric Toothbrush produces?
A: This toothbrush produces 40,000 strokes per minute.
Q: Is the vibration gentle enough for the teeth and gums?
A: The Fairywill Electric Toothbrush produces 40,000 vibrations and for the first few times it will feel tingly but you will quickly get use it. Plus it has different settings so you can use it according to your preference.
Q: Can I take it with me while travelling?
A: Yes, the toothbrush is very light and can be put into any hand luggage easily. Just make sure you have USB jack to charge it while your away.
Related Articles
Best Electric Toothbrushes Of 2019
Best Oral B Electric Toothbrush [2019]
Aquasonic Electric Toothbrush Review
100% Accurate Oral B 5000 Series Toothbrush Review
Crazy Electric Toothbrush Benefits And Side Effects!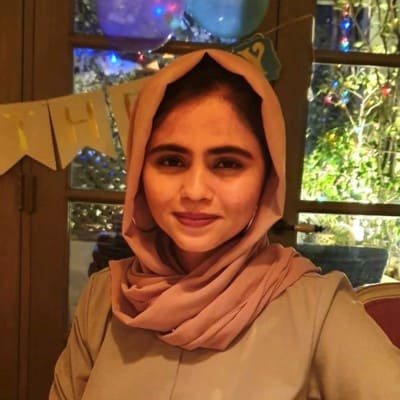 A qualified Dentist who holds the BDS, RDS qualification. When she's not helping patients with their oral health, you will find her on here writing topics on various dental issues. Her deep passion for writing makes her happy and fulfilled.