Some people don't like the taste of toothpaste; this is just a matter of preference.
Cleaning one's teeth twice a day is the holy grail of maintaining good oral hygiene.
But does that always have to be through a regular paste?
It's time to bring the sparkle back to your pearly whites with something different – tooth powder!
Clean teeth, natural ingredients, a great flavor, and a refreshing mouth…
surely your toothpaste promised it all when you bought it but has it been true to its word?
Smile in the mirror and you'll get your answer. If you are tired of your toothpaste that's not living up to the long list of promises it made, The Dirt All Natural Tooth Powder is here to replace it for good!
Did you know that primitive humans used to clean their teeth with special sands, salt, and chalk in the past?
Ancient Egyptians, Chinese, Romans, and Greeks were fans of tooth powders and it worked for them!
It's time to repeat history with The Dirt All Natural Tooth Powder!
Natural ingredients that have been scientifically proven to reduce bad bacteria are present in this toothpowder, along with other anti-inflammatory properties.
You are going to have to read all of the review to truly realize the powerful effects of this product.
With people adopting an eco-friendly approach and becoming more "awake" about organic products, tooth powders have gained popularity as an effective alternative to toothpastes.
Here are 3 things that should be considered when buying a tooth powder:
It Should Have Natural Ingredients

An effective tooth powder must contain organic ingredients like:
Clays
Charcoal
Baking soda
Herbs
Essential oils
Our teeth often lose minerals over time; using natural ingredients can remineralize them naturally. They also taste good and leave your mouth fresh and fragrant.
Our ancestors used what mother nature gave them and they lived a good life, we can do the same if we adopt their philosophy!
Who Is It Made by?
Oral health foundations and dental associations are responsible for approving dental products that are clinically proven and accredited by dental experts.
Getting backed by these sources is a sure fire sign of authenticity and quality.
You should also check who is the creator of the product. Is it someone who has expertise in that particular field?
Should Be Gentle On Teeth
There's no doubt that some tooth powders are better cleansers than toothpastes. Toothpastes contain abrasives that are harder than the tooth enamel.
To save your teeth enamel from the harsh effect of these abrasives, an ideal tooth powder must contain cleaning agents that can remove the plaque while still being gentle on teeth.
Who Is Dirt All Natural Tooth Powder For?
This Tooth Powder is ideal for people of all ages, genders, and lifestyles. You can use this tooth powder along with your children as it only contains natural ingredients.
Often with these types of products, companies recommend that pregnant women stay away for precautionary reasons.
Good news because this particular tooth powder can be used by pregnant, nursing women and diabetic patients.
It's also a good choice for people with sensitive teeth.
The Dirt All Natural Tooth Powder is best suited for people looking for an organic substitute to clean their teeth. Since most toothpaste tubes end up in landfills without being recycled, this tooth powder supports the eco-friendly stance.
Although the tooth powder is free from any artificial sweeteners or allergens, please check the list of ingredients before using it. You never know there might be something on there that could cause an allergic reaction.
How To Use It?
The Dirt All Natural Tooth Powder is easy to use and convenient for regular brushing. Here's how you should be using it:
Wet your toothbrush and shake off any excess water from it. You can use it dry as well but a damp toothbrush will hold the product in a better way.
Dip ½ or 2/3 of the toothbrush in a jar of the product and let the powder stick to the bristles. You can also take some powder in your palm and dip the brush in it if you share the jar with others.
Hold the brush at a 45-degree angle and brush your teeth for two minutes; do this gently but thoroughly while moving your brush in a circular motion.
Spit into the sink and rinse your mouth with water. It's OKAY if you swallow the powder, as it doesn't contain any toxic agents. However, if your teeth were particularly dirty, it's best to spit and rinse.
You can rinse your mouth with mouthwash as well but that's upto you (optional step).
Noteworthy Features
All Natural, No Chemicals
The Dirt All-Natural Tooth Powder takes pride in being an all-natural product.
It is free from any artificial ingredients and harmful chemicals. It contains super-fine Bentonite Clay which decreases the pH of the mouth to make it more alkaline. An alkaline environment reduces bacterial growth.
The clay also nourishes gums and teeth with its minerals.
Baking Soda (Sodium Bicarbonate) is another component which is included to help remove plaque. It's abrasive which is why it works well but the amount contained in the powder has been limited so it doesn't cause excessive wear on the teeth enamel.
Additional ingredients include:
Green tea extract
Wasabi extract
Hexane-Free Stevia (Stevia Rebaudiana).
While adding freshness to the powder, these ingredients also inhibit the growth of cavity-causing bacteria.
Mint essential oil is also present in the product because it contains antiseptic and antibacterial properties.
It relieves tooth and gum aches and leaves the mouth with a minty freshness.
Concentrated Formula For Healthy Teeth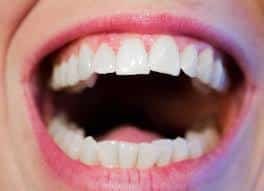 The tooth powder is concentrated and even a small quantity can help you get the desired results. It strengthens your teeth by enriching the enamel with minerals and its aluminum-free and fluoride-free formula ensures the overall health of your teeth.
With a Mohs hardness of 1-2, the bentonite clay is gentle on teeth and helps remove the toughened sticky biofilm coating them.
Great Flavors And Different Sizes
The product comes in a variety of sizes and two great flavors. Since it is chemical-free and safe for consumption, you can even swallow the powder if you like 
Try out the amazing sweet spice or refreshing super mint flavors. It comes in three sizes. You can save big with its chic mini mason jar which is convenient and lasts for 6 months!
You can also buy a small plastic tub with a 3-month supply of toothpowder.
Another travel-friendly option is the glass jar which you can keep in your bag pack or purse and use anytime, anywhere. It contains 6 weeks supply of powder.
Pros
Here is what we love about the product:
It is made up of natural ingredients and is free from chemicals like fluoride, SLS, Triclosan, Glycerin, and plastic microbeads
GMO-derived Xylitol is used in its production which makes it a great alternative for sensitive teeth
No fillers are used like calcium carbonate or sodium.
It is a relaxing and fresh cleanser which gradually makes your teeth whiter and stronger
It eliminates bad breath and leaves a great flavor in your mouth
It removes coffee stains and repairs enamel
It's gluten-free and vegan
Cons
Here are a few things we didn't like:
Dipping the brush in the container isn't sanitary as the saliva of the brush facilitates bacterial growth.
It can discolor the bristles of the toothbrush making it appear dirty.
What Customers Think Of The Dirt All Natural Toothpowder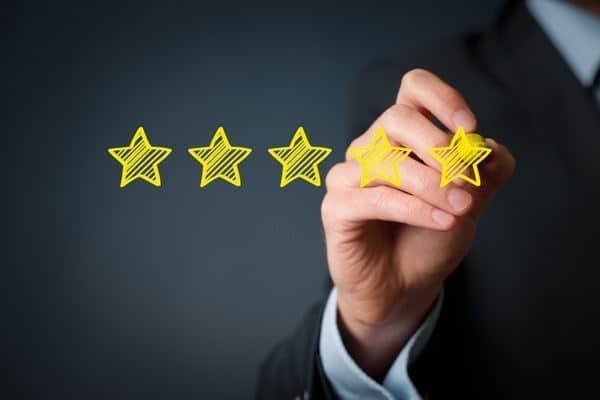 The product has received a five-star rating from most of its customers due to its effectiveness and great taste.
A lot of customers were initially sceptical about using it at first but once they tried it they were wow-ed by the results.
Everyone who brought the tooth powder said it tasted fantastic and gave a polished finish to the teeth.
However, in some rare cases, people reported that the toothpowder caused discoloration of their teeth. We can't really figure out why this would be the case, but I guess everyone is genetically different and some ingredients might cause slight adverse reactions.
Final Thoughts
It's time to replace your toothpaste with The Dirt All Natural Toothpowder and smile with confidence!
The natural ingredients is one of the biggest factors of it being so successful and the best thing is people of all ages can take advantage of this tooth powder, even pregnant women!
It's been formulated by Trina Felber She is a 25+ year nurse with a master's in nursing anesthesia.
Trina is the international best-selling author of Beauty's Dirty Secret, skincare and health related speaker/writer and her food-based skincare products have been featured on TV stations all over the country including ABC, NBC, CBS and Fox.
So naturally, she dived into natural care for teeth and has had huge success.
The Dirt all natural tooth powder is proof of this!
It's an excellent alternative to toothpaste and can take your oral health regime one notch up!
Get your toothpowder delivered to your doorstep right away by going to Amazon and placing your order now
You won't regret it ?
Dirt All Natural Toothpowder F.A.Q
Q: What is the texture of this product?
A: It is called dirt but it's nothing like the real dirt. It's a fine powder with no grains or any such particles. It has a smooth texture.
Q: Can this product assist in fighting cavities?
A: Yes, it helps with fighting cavities since it contains minerals which are beneficial for teeth.
Q: Does it help with sensitivity?
A: Absolutely! This product enriches the tooth enamel with minerals, thus helping with sensitivity.
Q: Is there any specific toothbrush we have to use with the powder?
A: No, this product can be used with any type of toothbrush, manual or electric. Just remember to clean the brush head thoroughly to avoid discoloration of the bristles.
Related Articles