The Oral-B Smart 2500 toothbrush is a great option for those who want to improve their oral hygiene.
It's designed for adults with braces and other dental needs, but it could also be used by kids.
This toothbrush has an easy-to-use design that makes brushing easier than ever before.
In this review, we'll go over everything from its features to how effective it is at removing plaque from your teeth.
We'll also compare it to other similar Oral-B options so you can decide if this one is right for you!
Overview Of The Oral-B Smart 2500
The Oral-B Smart 2500 is a smart toothbrush that connects to your smartphone and allows you to customize the settings of your brush.
You can set it up to vibrate/hum as you brush, or just have an option for a 2-minute brushing time (the standard setting among other models).
The device itself is pretty small, but it has several features that make up for its size.
Two modes of operation
Timer that allows you to set how long each session lasts
Automatic mode so there's no need for manual cleaning
Ability to connect with other Bluetooth devices like phones or tablets.
Pros & Cons Of The Oral-B Smart 2500
The Oral-B Smart 2500 is a great toothbrush for anyone who wants an easy way to maintain their oral health.
It has all the features of its predecessor, but it also comes with Bluetooth connectivity and a smart button that can be programmed with your favorite settings.
Pros:
It's comfortable in your hand and makes it easy to reach all areas of your mouth when brushing.
It costs less than half as much as the top-end models from Philips or Braun.
Cons:
The charging station takes up space on your countertop or nightstand, so you may want to consider another option if space is limited in your home setup (like travel).
Features & Benefits Of Oral-B Smart 2500
3D Movement Cleaning System
2 Brushing Modes
40,000 Pulsations per Minute
Reaches Deep to Loosen More Plaque
8,800 Oscillations per Minute
Whisks Away More Plaque
Visible Pressure Sensor
Stops Pulsations to Signal if You are Brushing too Hard
Oral-B Indicator Bristles
Fade Halfway When It's Time to Replace Your Brushhead
Professional Timer Signals Every 30 Seconds
For a Precise & Thorough Cleaning
Remove More Dental Plaque
Charge Indication Light
How The Oral-B Smart 2500 Compares To Other Oral-B Toothbrush Options
The Oral-B Smart 2500 is a great option if you're looking for an electric toothbrush that's more advanced than your average model.
While the battery life isn't as long as those in other models (you'll need to charge it every 3 days), it still gives you plenty of time between charges.
If all goes well with your brush's smart capabilities, there will be no reason why this won't last until next month at least!
How Does The Oral-B Smart 2500 Compare To Normal Toothbrushes
Here are some of the features that make up the Oral-B Smart 2500:
Removes 99% of plaque, gingivitis, and tartar buildup on teeth and in between teeth. In contrast, a normal toothbrush can only remove about 50% of these deposits.
Features an automatic timer that stops brushing when you're done for 2 minutes (the recommended brushing time). This helps prevent mouth irritation from overuse or friction caused by contact with your tongue while brushing. It also helps reduce the risk of cavities because it reduces plaque buildup in between teeth where bacteria live.
Battery Life Of The Oral-B Smart 2500
The Oral-B Smart 2500's battery life is up to 7 days, but it depends on how often you use the brush.
If you turn off your smart sensor feature (which automatically starts the timer when brushing), then your battery will last way longer than that.
The Oral-B Smart 2500 uses a standard AAA battery and can be charged in its base with a USB cord or using an adapter (included).
Comfortability Of The Oral-B Smart 2500
The Oral-B Smart 2500 is a great brush. It feels comfortable in your hand, on your teeth and gums, tongue and lips—and even on the cheeks!
The bristles are soft but firm enough to clean well without leaving any sort of irritation or scratchiness behind.
They're also designed with extra wide spacing between teeth so that you won't be forced to press down too hard when brushing each tooth individually (which can lead to soreness).
Effectiveness Of The Oral-B Series Smart 2500 Toothbrush (How Clean Does It Get Your Teeth)
It's comfortable to use and has an ergonomic design that makes it easy for you to maneuver around your mouth. The price may seem high but it's worth the investment if you want the most thorough clean possible on your teeth and gums!
Where To Buy The Oral-B Smart 2500 Toothbrush
The Oral-B Smart 2500 Toothbrush is available on Amazon, walmart, Target, Oral b's Officical Website. You can also find it at other retailers like CVS, which sells them for about $40.
Price Of The Oral-B Smart 2500 Toothbrush
The Oral-B Smart 2500 is a mouthwash, toothbrush and flossing device all in one. It's also one of the most expensive models we've reviewed so far.
The price of the Oral-B Smart 2500 toothbrush will vary depending on when you buy it and whether you choose to purchase additional features like whitening or gum health care services.
If you're interested in buying this product at its lowest price point, then I'd suggest waiting until after Black Friday (November 23rd) when retailers like Amazon are offering discounts on their usual prices.
They usually run around $180-$200 for this model during those times but since they're already going out of stock due to high demand from consumers looking for holiday gifts, there may be some savings available elsewhere too!
Is The Oral-B Smart 2500 Toothbrush Worth The Price?
The Oral-B Smart 2500 is a great value. For $60, you get a toothbrush that can store 2 million brushing data points, including sleep and hygiene habits.
The app is incredibly useful in tracking your progress over time and helping you learn what works for your mouth type.
However, we think that if you want something that will last longer than one year then this may be worth considering as an investment in your oral health care routine—especially since many people report being able to see results within just two weeks!
Who The Oral-B Smart 2500 Is For
The Oral-B Smart 2500 is a great option for anyone who wants to brush their teeth more effectively.
If you're looking for a tool that will make it easier to keep up with your dental hygiene, this one should be at the top of your list.
Who The Oral-B Smart 2500 Is Not For
If you're a person who doesn't want to spend money on a toothbrush, this might not be the right one for you.
The Oral-B Smart 2500 is positioned as an entry-level model and has some limitations in terms of features and technology that may be outside of your needs.
It also lacks some features that are available on more advanced models like the Philips Sonicare FlexCare Platinum FlossAction or Oral-B Pro 8000+.
Conclusion
In conclusion, the Oral-B Smart 2500 is a great choice for someone who wants a quality brush that will last them a long time and has features that make it easy to use.
It has everything you need in one package without breaking the bank.
If you're looking for something affordable but still want some nice extras like smart technology or LED lights on your toothbrush handle then this might be what you're looking for!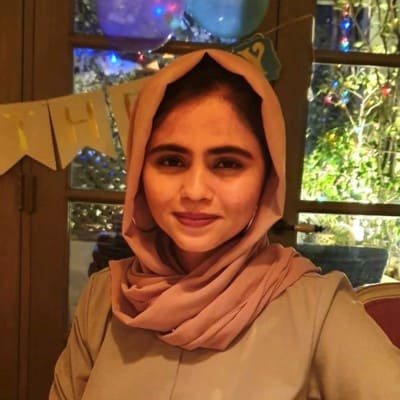 A qualified Dentist who holds the BDS, RDS qualification. When she's not helping patients with their oral health, you will find her on here writing topics on various dental issues. Her deep passion for writing makes her happy and fulfilled.