In Need Of Glamorous Teeth? 
Well, everyone needs a brighter smile; but few people will define it as your right, you need to make it possible for yourself.
My teeth whitening experience began when my younger sister wanted to participate in a singing audition in her college days. Prior to that adventure, she used to be an enthusiastic consumer of tea and coffee.
The result of her craving?
Yellow tinted teeth!
Her audition was more or less a beauty contest and her teeth would surely affect her image. That was how I pointed it out to her, but she became so discouraged that, out of guilt, I had to decide to help her solve this problem.
It was a month to her audition and I was determined to get her the best teeth whitening product available on the market. On consulting some of my female friends, I was overwhelmed by the multitude of teeth whitening products recommended.
However, one of the products recommended was Crest Advanced Seal Whitening Strips. It seemed unique so I went ahead and researched it further and found that the Crest advanced seal whitening strips could give fairly instantaneous teeth whitening results I was after.
Our Score
20 Levels Whiter in just 22 days
Removes over 20 years of tough set-in stains
#1 Dentist recommended at-home teeth whitening brand
Uses the same whitening ingredient as dentists
Enamel Safe & Effective
I took my sister to the dentist to be sure it was suitable for her before I bought it. The product's application procedure was so easy for her, she used it everyday as advised by the dentist, and her teeth became sparkling white after about four treatments.
I joined the bandwagon after witnessing this excellent result.
I purchased my Crest whitening strips From Amazon and recommend you check them out too if you are looking for quick results in a short period of time.
Who Is Crest Advanced Seal Whitening Strips For?
It is useful for those that wish to see fairly instantaneous teeth whitening results, as indicated on the product's pack. Noticeable results are experienced on the third treatment.
Who Is It Not For?
The product is not suitable for people with loose teeth, braces and dental restorations.
Generally, pregnant women are advised not to use teeth whitening products because adequate research has not been done to ascertain the safety of these products during pregnancy.
The manufacturers indicated that the Product is not suitable for people under the age of 18.
These strips will not whiten caps, crowns, veneers, fillings or dentures.
Features Of Crest Advanced Seal Whitening Strips
The advance seal technology
gone are the days when the frustration of teeth whitening strips slipping off your teeth would make you give up on all teeth whitening treatments.
The advanced seal technology gives you a no-slip teeth whitening process. The feature enables the whitening strips to mold themselves into the shape of your teeth when you spread them on.
According to the manufacturer, the technology allows you to talk, drink water and engage in your usual house chores while you whiten your teeth without discomfort.
The Enamel-safe feature
This product has not only provided you a cost effective, sit-at-home and do-it-yourself teeth whitening opportunity, it has also given you the enamel safe whitening gel that dentists use when offering teeth whitening treatments to their patients.
The repeated use of whitening products may weaken teeth enamel and cause great teeth sensitivity, but Crest advanced seal whitening strips have provided you the magic wand used by dentists.
The enamel protection feature allows you to get the professional touch and security you get from your dentist.
Removes up to 14 years of stains
There are many teeth whitening strips on the market but only a few can rival crest advanced seal whitening strips in the removal of long term, accumulated teeth stains.
Apart from that, teeth treatment with a single pack of Crest Advanced Seal Whitening Strips is enough to keep your teeth white for a year if you minimize stain impacting foods like tea and coffee, or cigarettes.
The Positives
The no-slip feature of this teeth whitening product allows the strip to stay firmly on your teeth until you take them off; giving you the unusual chance of talking, drinking water and engaging yourself with other duties while undergoing a convenient teeth whitening process.
It provides a convenient, less expensive and less stressful teeth whitening process than going to your dentist
The Crest advanced seal whitening strips remove tea, coffee and cigarette stains of up to 14 years in as little as 1 hour of daily treatments.
The product contains enough pairs of strips, for both lower and upper teeth for 14 teeth whitening treatments, a fair number for its price.
Crest Advanced Seal Whitening protects your enamel from the common sensitivity caused by similar products.
The portability of the product's pack makes it convenient for travelling, effective storage, and easy handling.
The Negatives
It is more irritating to sensitive teeth and gums because of its relatively high hydrogen peroxide content when compared to similar products on the market.
The price at the moment is $64.99 (Subject to change) which might seem quite steep for only 14 treatments in total however, many people have said that it only takes 3 sessions to see big changes. 
Customer Reviews Of Crest Advanced Seal Whitening Strips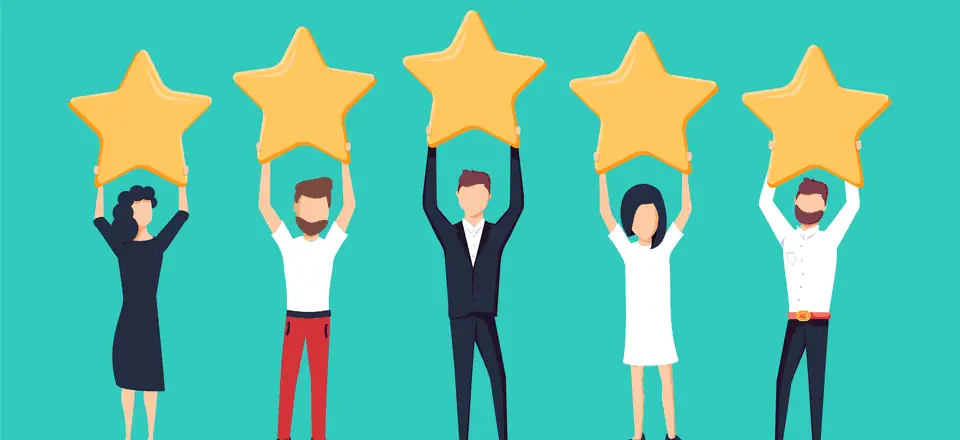 This product has a total of 41 customer reviews on Amazon, with more than 85% of the reviewers giving it a thumbs up.
Here are a few I picked out at random:
Reviewer 1 said the product "worked quite well" and that she saw noticeable results in her first treatment. she added that since cutting quitting coffee and tea, she only uses the whitening product just once every year for teeth whitening maintenance. 
She warned users not to allow the strip to touch the gums because they can cause a slight burning sensation.
Reviewer 2 said she saw the product in her dentist's office and decided to buy it from Amazon because she knew it would be cheaper there. She said she noticed a big difference in her teeth after a few treatments and at the end the product worked well.
She asserted there is still a "tinge of yellow" on her teeth and she now believes that her teeth can't be whiter than they are currently. She complained about the increased sensitivity of her teeth after several treatments.
Reviewer 3 enjoyed the crest advanced seal Whitening Strips than other products he had used before. He said he observed a positive difference after two weeks.
Reviewer 4 said the product worked well for her. At first she only observed a very slight difference but after the second treatment there was a noticeable change.
She said because of her sensitive teeth, the dentist told her to use it 2 nights in a row, and combine it with a pro-namal toothpaste to reduce the sensitivity; and since she has been following these instruction, the sensitivity has gone.
(This surely emphasizes the need to seek dental professional's advice before using this product).
Reviewer 5 described the product as "great" and asserted that she has been using it for the past 7 years.
Reviewer 6 said she had tried several brands of teeth whitening products but Crest advanced seal whitening strips worked the best.
She reiterated that the teeth will indicate when they've had enough of the product because they will get too sensitive. This just means you need to "take a break" for a while.
Reviewer 7 advised users not to go for expensive teeth treatment at a dentist's office because crest teeth whitening strips are good enough to give professional teeth whitening treatment at home.
He said users may experience teeth sensitivity at first, but it is going to be temporary. He warned that wearing the strips longer than one hour or shorter than one hour won't give optimal results.
Read More Reviews
The customer reviews for crest advanced seal whitening Strips on Walmart attracted a 5-star rating although there are only 4 reviews on there.
But it's still a 100% satisfaction rate, nonetheless.
Although the product is approved by Food and Drug Administration (FDA) and American Dental Association (ADA); no doubt, the popularity and trust in the product can not be separated from the beautiful reputation of its manufacturer, Procter and Gamble (P&G).
What Are The Ingredients In Crest Advanced Seal Whitening Strips?
The major ingredients contained in crest advanced seal Whitening Strips include:
Water
Glycerin
Hydrogen peroxide
Carbomer
Sodium hydroxide.
The 14% Hydrogen peroxide concentration is the active ingredient which makes this product effective.
It helps remove up to 90% of stains within the first three days!
If you already had a series of bad experiences with different teeth whitening strips or you are a newbie looking forward to your first teeth whitening treatment, the crest advanced seal whitening strips offer you a new positive experience in your quest for a beautiful smile.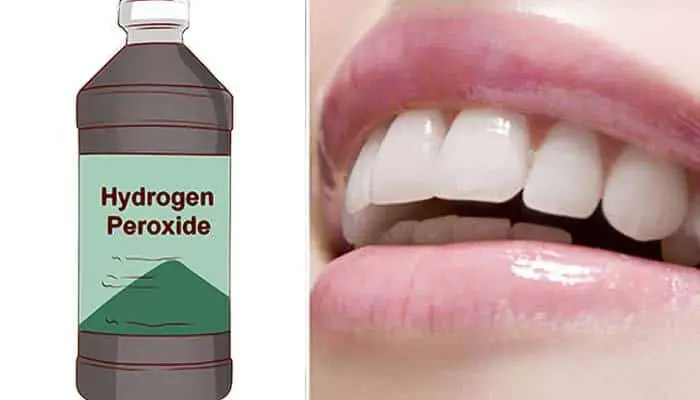 Final Thoughts – Are Crest Advanced Seal Whitening Strips Worth It?
In conclusion, it is important for you to know that the manufacturer of this product is a big player in the teeth whitening space and has created a whole line of successful products.
Now, taking into consideration the various real user reviews we have seen; initial slight teeth sensitivity to the product does not mean it is not suitable for you, endure it knowing that it will only be for the first few treatments.
Also, as stated by reviewer 7, you should take a break for a while if you start having sensitivity after several treatments; your teeth need some rest too!
If what you are looking for is a fairly instantaneous teeth whitening result or a product for the maintenance of your healthy teeth, then the crest advanced seal whitening strips afford you those benefits and many more.
​A good way to start is by joining the multitude of consumers ordering for Crest Advanced Seal Whitening Strips on Amazon today
Frequently Asked Questions
Q: Can I use Crest advanced seal whitening strips twice a day for faster result?
A: It is better to follow all the instructions written on the product's pack for effective results. Using the product longer or more often than instructed may cause adverse effects, it is better to consult your dentist in addition to the manufacturer's instructions.
Q: Is it okay for me to brush my teeth before or after using white strips?
A: It is advisable for you to leave your teeth for about 30 minutes after brushing before applying the strips to avoid gum irritation, and you can brush gently after removing the strips.
Q: How many times do I have to use Crest Advanced Seal Whitening Strips before I get noticeable results?
A: According to the manufacturer, you will start seeing noticeable results after the third teeth whitening treatment.