Today a lot of people lack the confidence they need to go about their daily life… 
It would surprise you to know that the cause of this is closer to home than you realize:
Stained or yellow teeth!
Yellow teeth are a source of concern to so many people because it makes them self conscious and lowers self-esteem. I am going to give you an affordable but very effective way to gain your confidence back.
Yellow teeth have always been a shameful dental issue for a lot of people. This is because not everyone has the money to undergo the expensive dental procedures necessary to get their teeth whitened.
Most times people with a sufficient amount of income to afford dental whitening procedures can easily overcome this hurdle of yellow unsightly teeth.
Now for those who can't afford those treatments, I want to introduce you to Asavea Teeth Whitening Pen.
This is going to change your life and I will tell you how.
I am sure by the time you finish this guide you will be on your way to ordering your special pen.
Related: Power Swab Reviews – Our Honest Review…
Who Is Asavea Teeth Whitening Pen For?
I know you might be thinking if this pen is actually the solution for you?
Well you're in luck because I am going to outline the people who this pen is for and those who should avoid it.
The people who should be using this pen are:
Folks with history of stained/yellow teeth 
18 years of age or above
If you just began to notice stains on your teeth due to your lifestyle (smoking, coffee among others) then this is for you
As good as this whitening pen is, it just isn't for everyone. There are certain things that will make you ill-suited for this treatment. If you fall into any of the categories below, we suggest you avoid it:
Individuals who are below the age of 18
If you have any mouth diseases such as an infection of the gum. You will need to treat this first before using the whitening pen
If you have any external bodies on your tooth such as braces or dentures
Top Features
This teeth whitening pen has a lot of great features that make it among the best on the market. Some of these features include:
Powerful Formula
With it's unique formula which contains a high volume of Carbamide peroxide (a safe form of peroxide), you can kiss your yellow teeth goodbye and say hello to healthy white teeth. 
No matter how long you have had yellow stained teeth or the type of stain, you can trust Asavea to give you back your shining white teeth.
Stains on the teeth are caused by so many different external agents such as coffee, smoking, wine and soda but you will be astonished by the power of this pen!
Affordability and Quality
Not everybody is financially able to afford the expensive treatments from the dentist. So many people are afflicted with yellow stained teeth but they do nothing about it because they feel only the dentist can solve it. 
But luckily for you guys, Asavea whitening pen is an affordable solution that gives you quality whitening results at a fraction of the price.
Although the pen is cheap, the materials used to make the pen are of the best quality. You do not have to worry about the authenticity of the materials used to make the pen.
Convenient
The Asavea teeth whitening pen was built with you in mind. You will notice this from the first time you start using the pen. 
It is compact and can be taken anywhere, even when you travel. 
The design of the pen itself reflects simplicity and finesse as the pen is easy and convenient to use. No technical knowledge is needed to operate the pen and no extra apparatus needs to be purchased to use the pen.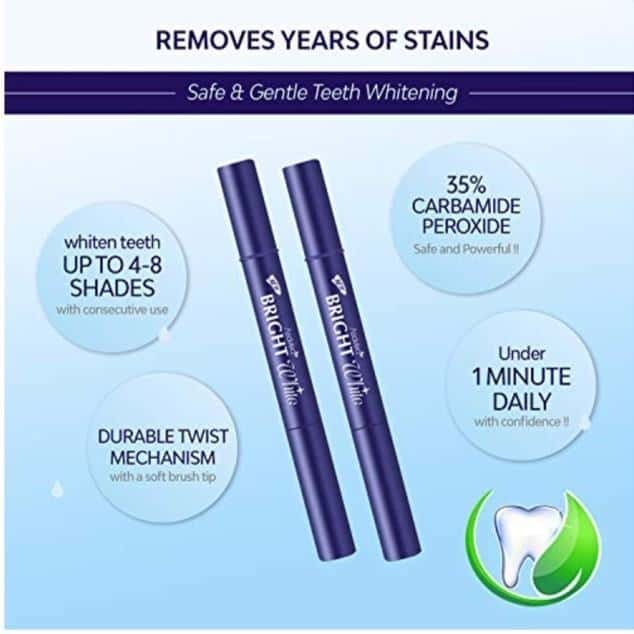 Pros
Before you pick this pen it is best to see why it is a great choice. Some of the reasons why we chose this is:
The pen saves both time and money. Other alternative methods and processes take longer periods to achieve the same level of whiteness that Asavea teeth whitening pen gives you. 
The powerfully crafted formula (carbamide peroxide) ensures you get the smile you duly deserve.
The pen is safe and has no side effects on your teeth. It's made from the best materials for your peace of mind.
Cons
Although great, there are still some issues with it (isn't this the case with all products)
Have to use the pen everyday without fail to see good results. Could be a problem for busy people
Only comes with 20 days worth of whitening which might not be enough to get you optimal results. It means you will have to buy the pen multiple times.
People undergoing dental procedures or have external elements on their teeth such as braces cannot use the product until they take it out.
What Customers Think Of Asavea Whitening Pen.
The reviews for Asavea whitening pen have been mostly positive. It's been reported to give fast results after consistent use.
In as little as a week, you can start to see significant changes.
The important aspect when using this pen is the consistency as the more consistent you are when using the pen, the faster the results you will experience.
The price is comfortable and the results are as advertised. Some people report seeing improvements in as little as two days.
Individuals who have used the Asavea teeth whitening pen report better results when compared to other similar products on the market.
The whitening pen doesn't cause any reactions or sensations to your teeth so it is a good choice if you have problems with teeth sensitivity.
Other users have even recommended using the pen twice a day for one minute each session for excellent and speedy results. If you are unable to keep up with the routine, once a day would do just fine.
Personally we believe it would be in your own interest to try and use the whitening pen at least two times daily rather than once so you can get those sparkling white's in no time at all.
Conclusion
The Asavea teeth whitening pen is great if you want to get those sparkly white teeth.
The price is pocket-friendly and the product works in record time as long as it's used consistently. It's made with quality materials which ensures there are no side effects when you use the pen.
No matter how long you have had your yellow teeth, this pen is sure to work wonders and give you that magic sparkle.
There is even a return policy if you are not satisfied with the product.
Win-Win situation for everyone!
The compact design of the whitening pen makes sure that it fits seamlessly into your life.
Getting the teeth you deserve is not impossible and Asavea teeth whitening pen is here to ensure that you do :)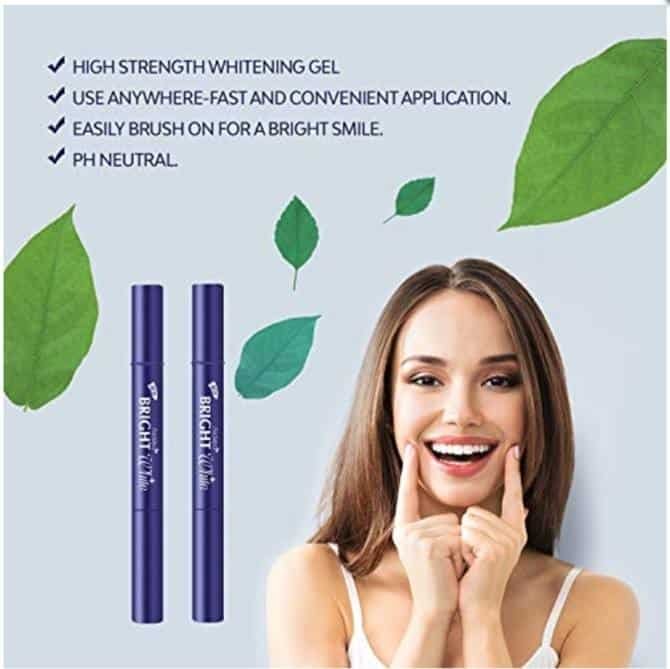 Asavea Teeth Whitening Pen F.A.Q
Q. Does the product contain bleach?
A. No the Asavea teeth whitening pen is made from all natural ingredients. There are no side effects from using it.
Q. Do I need to rinse my mouth after use?
A. No, you do not need to rinse after use.
Q. How many pens come with each box?
A. The box comes with two pens each.
Related Articles:
Mobile White Teeth Whitening Reviews
Crest 3D Whitestrips Light Review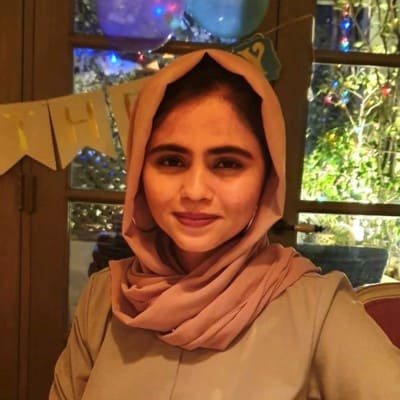 A qualified Dentist who holds the BDS, RDS qualification. When she's not helping patients with their oral health, you will find her on here writing topics on various dental issues. Her deep passion for writing makes her happy and fulfilled.