Looking for an honest power swab reviews article?
There is a lot of options out there when it comes to teeth whitening and there are certain products that are proven to work. But there are some that seem very simple and guarantee to give instant results. Straight away that is a red flag for us but we can be wrong.
Our Score
NOTICE A DIFFERENCE IN 7 DAYS: Enjoy Power Swabs' clinically-tested teeth whitening products that whiten teeth by 2 shades after the very first use! After the full 7 days, see 6 shades of whiter teeth and feel confident with a bright smile.

LEAVE THE MESS BEHIND: Unlike other teeth-whitening systems, the UltraWhite 7 Day Whitening Kit does not require strips, LED lights, or trays. Simply swab the stain removing and whitening gels onto your teeth and see a brighter smile in as quick as 5 minutes.

A BRIGHTER SMILE IN 5 MINUTES

EFFECTIVE ON ALL TEETH: Our professionally developed teeth whitening kit actually removes stains, not just covers them up. The UltraWhite 7 Day Whitening Kit lifts stains off natural teeth as well as caps, crowns, and veneers from the comfort of your home.

LONG LASTING RESULTS: No need to spend a whole paycheck to whiten your teeth. Created by Dentist Dr. Martin Giniger, our UltraWhite 7 Day Whitening Kit is designed to produce a long-lasting whiter, brighter smile. Results from home teeth whitening kits like Power Swabs can typically last up to 6 months.
So today we are going to be looking at the Power Swabs Teeth Whitening Scam and see why so many people are avoiding this whitening system.
Make sure to read the full power swabs teeth whitening reviews before you get sucked into buying it!
We'll even show you the power swabs before and after proof to help you make your mind up.
Let's begin…

What Is Power Swabs?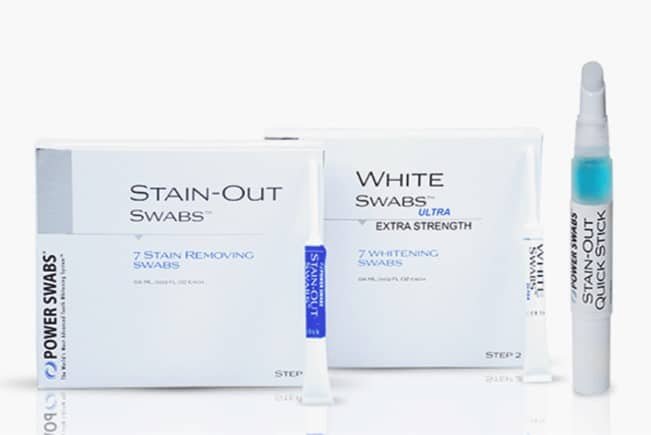 Exactly as the name suggests, the products are basically swab's with a special formula added on the end. These swab's are then rubbed on the teeth and apparently they can dissolve the stains instantly using the Patented F.A.C.T technology which is unique to power swab's.
F.A.C.T stands for foaming action cleaning technology which utilises the Laws Of Mass Action Cleaning which include the following:
time
temperature
action
solvents
surfactants
detergents
saponifiers
chelators
We're going to be honest and say, we have never come across this sort of information before and we have written quite a few articles on teeth whitening. I guess coming up with different angles and products is what's going to grab peoples attention.
Two Step Formula
There are 2 swab's that make up the power swab's system. The first one is the blue stain remover which works by penetrating into the teeth and removes the deep stains.
Then you have the white swab's which you apply to release the active formula to help whiten the teeth gently. It actually seems pretty straight forward and legit. The ease of use compared to other home based whitening kits is very simple which is probably the only reason people like to try them out.
Who Is Dr. Martin Giniger?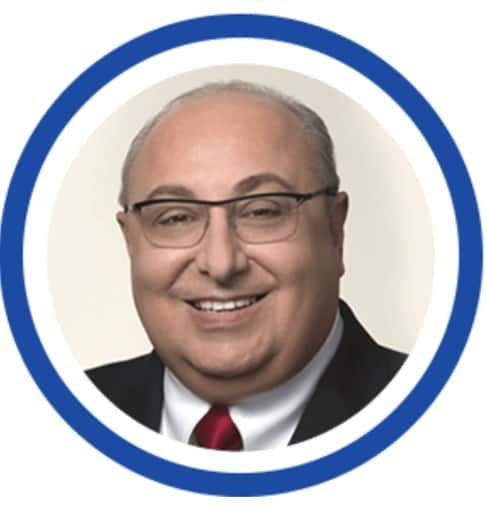 Power swab's are the brain child of Dr Martin Giniger who has been a dentist for 30 years and has been involved in creating various teeth whitening systems for companies such as:
Proctor and gamble
Church and Dwight
Colgate Palmolive
This tells us that he knows what he is talking about when it comes to the subject of over the counter whitening products but that doesn't necessarily mean all of his products are going to be successful so keep that in mind as you read on.
Let's look at some of Dr Ginigers accomplishments:
He is the recipient of the prestigious NIH Physician-Scientist Award and the Academy of Oral Medicine's Lester Burkett Memorial Award, and is recognised as one of the world's foremost experts on teeth whitening and dental health.
If you were someone looking for teeth whitening and just so happened to come across the power swab's and read Dr Martin Giniger's bio, it would be very easy to get sucked in and purchase them because the story is really good and you get a sense of security from his accomplishments.
Don't get us wrong, we do think Dr Giniger is authentic but he has been involved with so many whitening companies that it's quite likely that there were some products that he developed which were not that good. Power swab's maybe an example of this purely off of the customer reviews that we have read!
Do Power Swabs Really Work?
The most impostant question we get asked is, "do power swabs really work"?
We touched up on the process of power swab's briefly but let's go into detail to see if what they say actually makes logical sense.
Firstly the law of mass action mentioned above is a chemical reaction that has a chemistry basis. Basically it states that the reaction of one substance is in equilibrium with another reaction substance. We are not to sure what this really means but it's important enough for the team at power swab's so it will do for us too!
Power Swabs Ingredients
Another big technology they incorporate is F.A.C.T. After doing some research we did not found out too much about this mechanism but this is what the website states:
"just like laundry pre-treaters, the Power Swabs® Stain-Out Swabs™ contain all eight classifications of ingredients, not just one or two found in other tooth bleaching systems. This all-inclusive approach is the basis for F.A.C.T.™ Technology and ultimately results in sparkling cleaned, pain-free, whiter teeth with minimal to no sensitivity."
Just to let you know, time, temperature, action are not really ingredients, rather they are a mechanism to achieve optimum results, but honestly all major whitening companies out there incorporate these things into their products to optimise the results. It's not unique to this particular company!
Power Swabs Before and After – Step By Step Instructions:
Pinch – Pinch the tube firmly along the dotted line and bend one stick back slightly to detach the swab.
Apply – Apply the swab solution to stained parts of your teeth rubbing in a circular motion for two minutes.
Wait – Wait thirty seconds before you follow up with the White Swabs Ultra kit.
Repeat – Repeat this for seven days, using each of the seven Power Swabs in the kit.
Power Swab Reviews (Our Honest Review)
On Amazon they have an average review rating of 3.1 out of 5 which is quite underwhelming if were honest and that's for the 3 month kit.
If you were looking at the 7-day kit which costs $58.90 the rating plummets down to 2.4 out of 5, That's SHOCKING!. Personally we would advise you to avoid products that are less than 3 stars but it's up to you whether you want to take our advice or not.
Reading the reviews ourselves, we noticed that people were not getting results and the cost of the products was too much. The swab's themselves are quite small and don't hold a lot of the active components that will whiten your teeth.
Here is a screenshot of just a couple of the reviews we came across on our endeavours: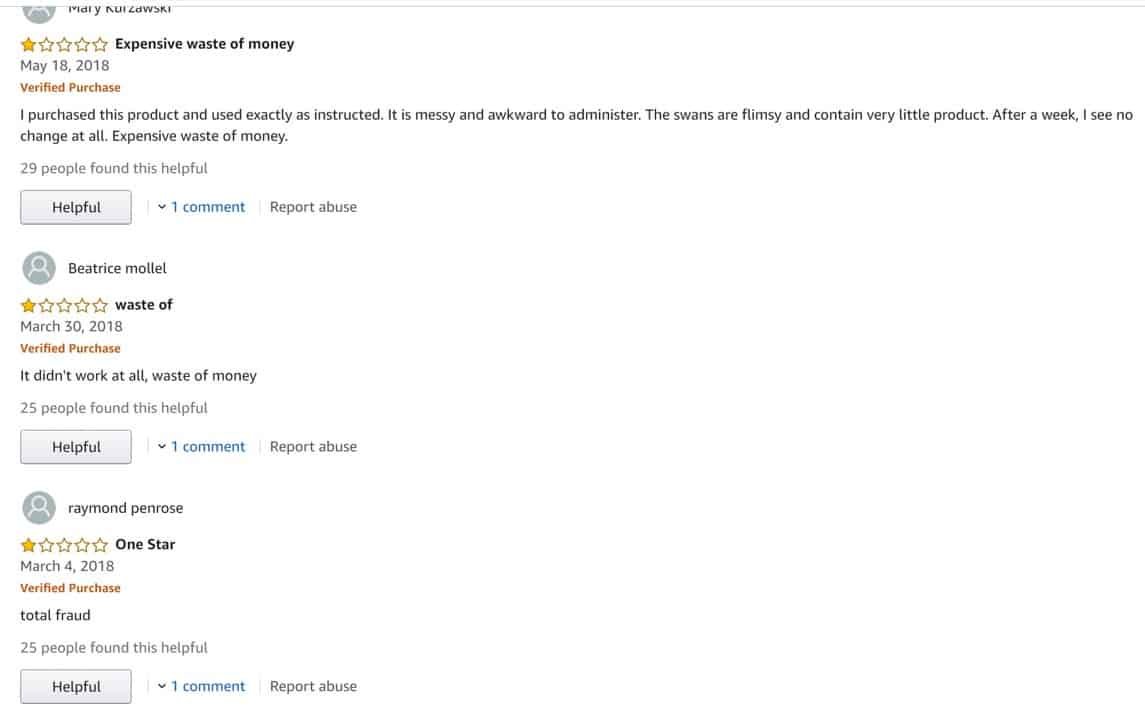 If you want to read some more just head on over to the Power Swabs Page On Amazon To Take A Look.
I'm sure you can agree that the power swabs teeth whitening reviews aren't great. We even looked on other review sites such as Tv stuff reviews and the reviews on there were even more damaging. An average of 2 stars with customers complaining of gum pain and bleeding is not fun at all.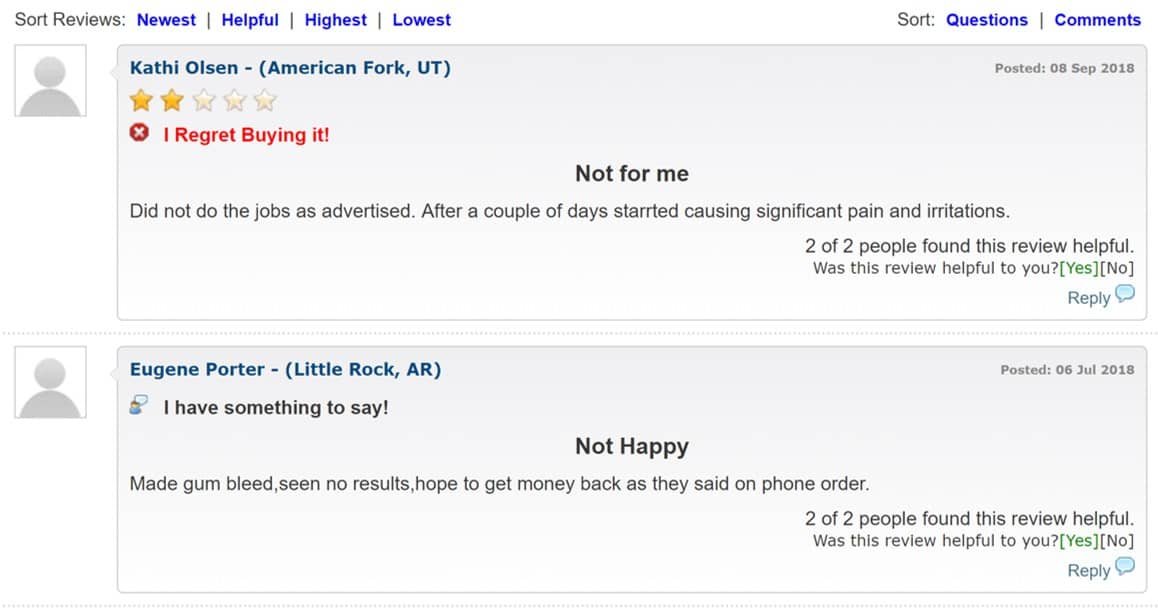 Power Swabs Cost & Pricing Model
You can buy products normally as a pay as you go service but power swab's also have a preferred customer programme where you can sign up for different packages.
For example When you place a Preferred Customer Program order, power swab's will automatically place and ship that same order on the following dates:
Buy 1 Get 1 Free Intensive Whitening Kit: every 90 days
1 Week Kit & Maintenance Kit: every 90 days
1 Week Kit: every 30 days
Just make sure you read every small little detail before you decide to buy because we found that some people encountered problems when trying to cancel the subscription offers:
Our Verdict
Other power swab reviews will tell you that there are no downsides to the product. But, in all honesty, we would say AVOID simply because there are so many negative reviews on various different websites and the fact they cost over $50 is a joke considering they are only small little swab's that last 7 days.
The company can also be sneaky at times because they have a subscription offer where they bill you each month and depending on the package your placed in, you might be looking at $100's down the drain.
It Works For A Very Few People
There are some people who have noticed decent changes when using the power swab's but they are in the minority. The reviews we read are very short. They only state that it's: Good or Great product and service, something generic which seems pretty dodgy to us. We would not be surprised if these were paid reviews.
Save yourself the hassle and invest in a whitening kit that actually gives you results.
Our Number 1 Recommendation…
This product is our choice for whitening teeth not because we read reviews online saying it works but We have actually tried and tested the kit ourselves to make sure it's 100% Legit.
The Billionaire Teeth Whitening Kit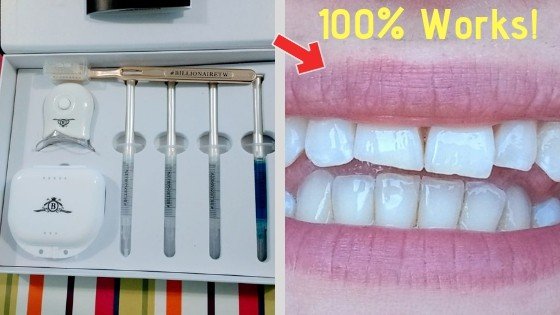 This is a tray based system containing Carbamide Peroxide gels that directly penetrate the teeth to remove the stains and whiten at the same time unlike power swab's which have a separate swab for stain removal and another for whitening.
With the billionaire whitening kit all you have to do is mould the trays to the shape of your teeth, dispense the gel into the trays and then stick them in your mouth for 30 minutes and your good to go.
It comes with:
2 x Mouldable Trays
3 x 3ml Whitening Gel Formula Syringe
1 x 3ml Billionaire Desensitisation Gel Syringe
1 x LED Light
1 x Billionaire Gold Plated Toothbrush
We will be honest here and say that this system is more time-consuming, taking around 30-40 minutes per session but unlike the power swab's, this kit will actually give you results.
It's not cheap either but the company currently have a 50% off store wide sale if you are interested. We highly recommend you read the full review which contains 7 days worth of Before And After Pictures so you can see for yourself how well it works.
Read the review at: My Amazing Results With The Billionaire Teeth Whitening Kit – Only Took 7 Days!
you won't be disappointed!
Final Thoughts
After analysing the product and reading other power swab reviews from multiple sources we have come to the conclusion that Power Swabs Teeth Whitening is a Scam. There's nothing that makes us want to believe this product is legit, not least the sales page.
You can clearly see the testimonials on their page are fake and although they have a telephone number, you will be in danger of being smooth talked into buying the product or worse!, being put onto their re billing cycle.
We highly suggest you avoid this product and company and instead opt for a whitening kit that is proven to work. We recommend the billionaire teeth whitening kit for the simple reason that we have tried and tested the kit ourselves and know it works.
If your in need of fast teeth whitening then we ask you to read the full review we wrote on the billionaire teeth kit because we saw results in just 7 Days!. That is fast in our books for sure!
Any questions please give us a shout, we will be more than happy to help :)
https://www.youtube.com/watch?v=UYF6YUcfLIU
Related Post: How Often Should You Use A Waterpik