Cleaning your teeth by brushing is simply not enough! 
we all know and have been informed by our dentist that we need to floss just as much to reap the full benefits.
If the idea of flossing makes you sigh every time, there is a possibility that you are not doing it properly hence why you hate it and eventually stop.
Our Score
Up to 180% more effective than floss for healthier gums.
QUAD STREAM TIP - Creates four wide streams of water for a thorough clean between the teeth and along the gum line.
PULSE WAVE TECHNOLOGY - Gentle pulses of water guide you from tooth to tooth so that you won't miss a spot.
WHISPER QUIET DESIGN - Engineered for a discreet clean, so you get great results without disturbing others.
2 flossing modes, 10 intensities.
Includes: 1 Power Flosser, 2 Nozzles
Food that is stuck in between the teeth and hard to reach areas can cause an increase of bacteria in your mouth making you prone to teeth and gum diseases as well as plaque and bad breath.
Cleaning the teeth is not an easy chore and isn't enjoyable for anyone but we all know that it is an important part of our daily regime.
In this Philips Sonicare Airfloss review, we will reveal to you if it is worth buying or not.
Are you better off with manual flossing?
Is this product effective in removing food particles in between the teeth?
There are lots of questions that come to mind and it's important to know all the details before you decide to purchase this product.
Importance of Flossing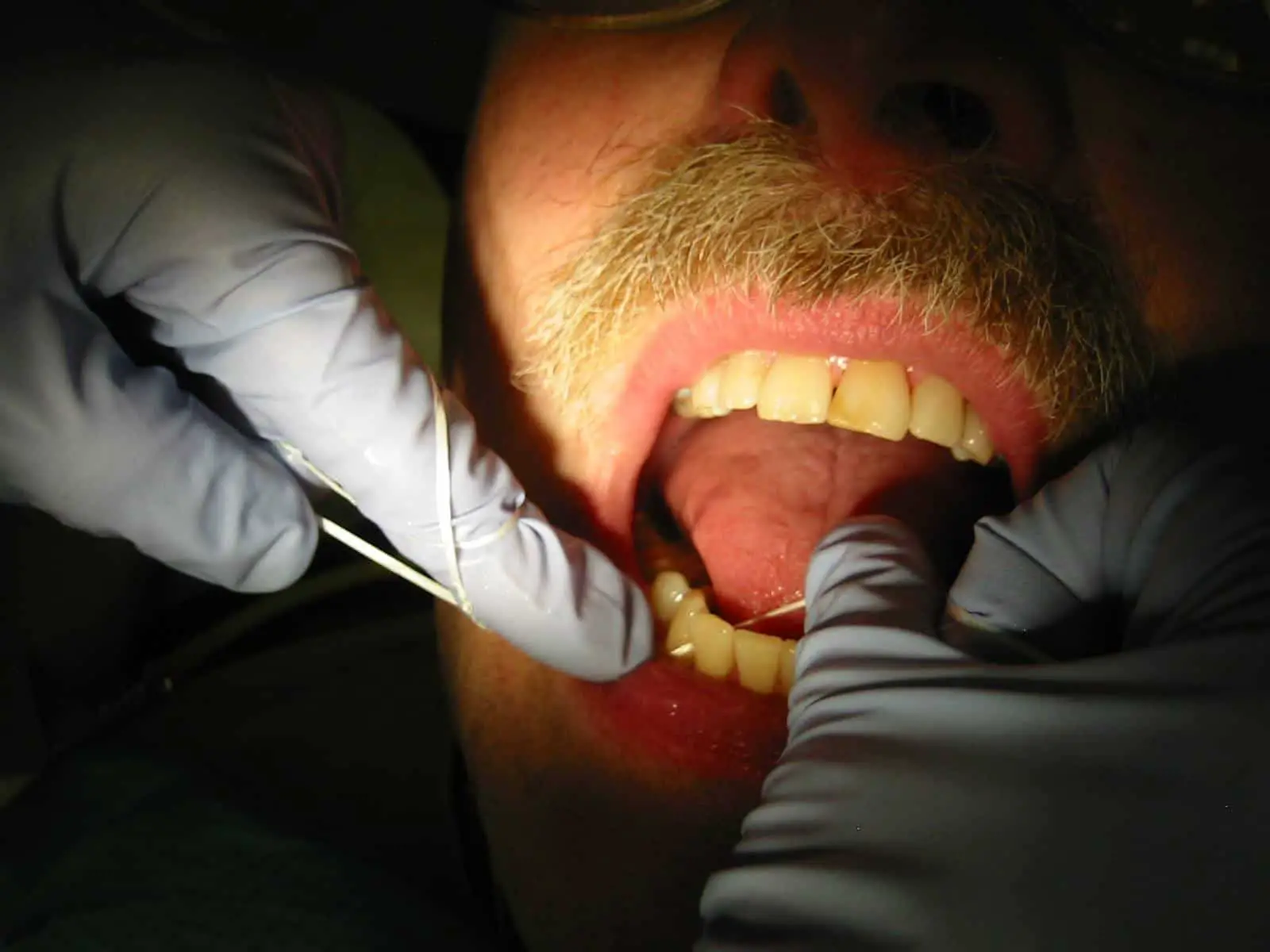 Why is dental flossing important?
Cleaning the teeth is not as simple as just brushing 2-3x daily.
You must also floss because the normal bristles of a toothbrush cannot reach and clean the plaque stuck between the teeth and gum line.
That's why our dentists recommend flossing all the time.
Plaque and gum disease usually start in between the teeth and approximately 40% of your teeth are not being cleaned.
Dental flossing is an important aspect of oral healthcare and without it the plaque, bacteria and food particles will be stuck in your teeth and gums which will result in tartar, cavities and periodontal disease.
What Is Philips Sonicare Airfloss?
This Airfloss is created by Philips, a well-known company for producing electric toothbrushes. By using the Airfloss you can carefully and safely remove the plaque and food particles stuck in between the teeth.
It is equipped with advanced technology that uses a burst of air and droplets of water/mouthwash to remove the plaque in between the teeth.
How Does Philips Sonicare Airfloss Work? 
In just 30 seconds this airfloss delivers a quick cleaning of your mouth and teeth, keeping them free from food particles and plaque that cause cavities and tartar.
The auto-burst function releases bursts of air and droplets which provide fast and effective cleaning.
Anyone can use Philips Sonicare Airfloss because it's considered safe and easy to use. Even Individuals who have braces, implants and veneers are encouraged to use it.
Make sure to replace the nozzle every 6 months to make sure it stays in good working order.
How To Use Philips Sonicare Airfloss?
Philips Sonicare Airfloss uses compressed air that helps facilitate the droplets of water or mouthwash.
Before using it make sure you charge the Philips Sonicare Airfloss for at least 24 hours to make sure the battery is full.
Follow the Step by Step Instructions below:
Press the power button to turn on the air floss.
Gently place the nozzle tip of the airfloss between the teeth just right at the gum line. Make sure to close your lips before you start flossing to minimize the splashing of the liquid.
By pressing the activation button it will deliver combination bursts of air and droplets of water/mouthwash between the teeth.
Slightly move the nozzle tip on the gum line to reach the next teeth. Continue the process until you clean all the areas.
Press the power button to turn it off after you are done flossing.
Important Note: The Philips Sonicare Airfloss will turn off automatically if it isn't in use for more than a minute.
We should also tell you this flosser has different burst modes:
1 Led Light – Single burst
2 Led Light – Double burst
3 Led Light – Triple burst
We recommend you use the triple burst mode as it's the most effective and produces the best results in cleaning your teeth and gums.
Special Features Of The Philips Airfloss

Easy 30 Second Cleaning Routine
It's really easy to use the flosser because it administers a short blast of water in between your teeth. It uses 1 blast per tooth which is why it takes so little time to clean the entire mouth.
All you have to do is fill the reservoir on the handle with either mouthwash or water for a refreshing clean. The reservoir holds enough liquid for up to two uses.
5X More Plaque Removal
Brushing alone will not remove the plaque in it's entirety, which is why having a flosser that pumps high volume of water in between the teeth is useful. 
It will remove much more gunk from these hard to reach areas to give you the ultimate clean feeling.
Positives
It's Gentle to your gums and teeth and improves gum health if used regularly. It prevents cavities and tartar in between the teeth and those hard to reach areas.
Compared to using toothbrushes, Philips Sonicare Airfloss is able to remove almost 5x more plaque between the teeth. It takes up less space and the battery life is 3 weeks when fully charged.
Water resistant and being cordless enables you to use it with ease, even while you are showering.
Negatives
Higher price compared to similar Waterpik models. Some reviews mention that Waterpik models are equally great and perform to the same level.
The Airfloss is a bit on the bulky side so anyone with small hands might find it difficult to grip.
Batteries are not removable, only the manufacturer is allowed to open and change the batteries. In most cases, you'll need to buy a new device.
Customer Views On The Philips Sonicare Airfloss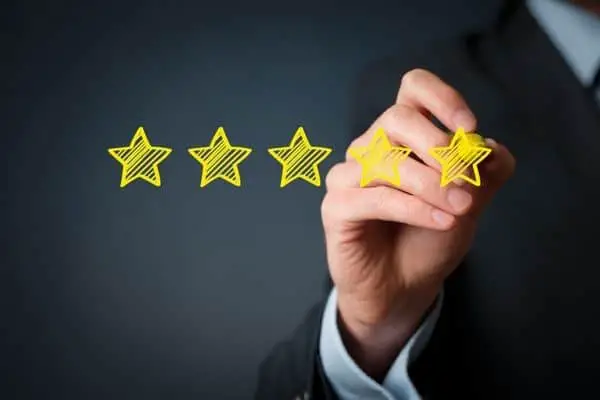 On Amazon there are tons of reviews left by people who have used this particular model.
Almost everyone said this flosser was a solid alternative to manual flossing if your someone who struggles with string floss.
Some people loved how easy it was to use and the different cleaning modes helped them to optimize their cleaning over time.
However there was a small percentage of people who reported their airfloss broke down after only using it for 6 months. 
This isn't the norm but unfortunately there can be problems in the manufacturing process.
Final Thoughts On Philips Sonicare Airfloss
There you have it folks, we have gone through this Philips Sonicare Airfloss Review in detail and hopefully you understand it much better.
As we all know flossing can be quite tedious and most of us just shrug it off and do not pay attention to it.
The only time when we floss our teeth is before visiting our dentists, sneaky?
Aren't we all guilty of doing this from time to time?
The Philips Sonicare Airfloss is effective in cleaning the hard to reach surfaces of the mouth, even the in-between areas of the teeth. You do not have to endure the hassle of flossing your teeth manually. 
This is the answer for those who hate the idea of flossing.
With just 30 seconds you can clean and remove food particles and plaque in your teeth.
Our only concern is if the product will be able to withstand long-term usage but it comes with a 2-year limited warranty and you can request a refund if you are not satisfied with the results after using the product. 
We also wished the reservoir size would be bigger.
Overall this Airfloss is great. It will not take too much of your time and is easy to use.
Use it regularly and say goodbye to cavities, plaque, food particles, and tartar 
Philips Sonicare Airfloss F.A.Q
Q: Is it safe to use on braces?
A: Yes it's safe to use and will work great because it effectively shoots air in between the teeth.
Q: Is Philips Sonicare Airfloss waterproof and safe to use inside the shower?
A: It is not recommended to use inside the shower as it is only water resistant and not waterproof.
Q: Can you use any kind of mouthwash with the device?
A: Mouthwash with no sugars and alcohol are recommended when using this airfloss.
Q: Is the device the same as the waterpik? 
A: The waterpik uses more water than the Airfloss. The airfloss is easy and convenient to use because there is no cord attached to it.
Related Articles