I have yellow teeth, there's no beating around the bush. Years of neglect and tons of fizzy drinks, coffee, tea have taken their toll.
I have recently got rid of the brown stains on my teeth and have now prepared them for a little re-spray.
In this review we will be looking at the Billionaire Teeth Whitening Pen To see what results can be achieved with minimal effort.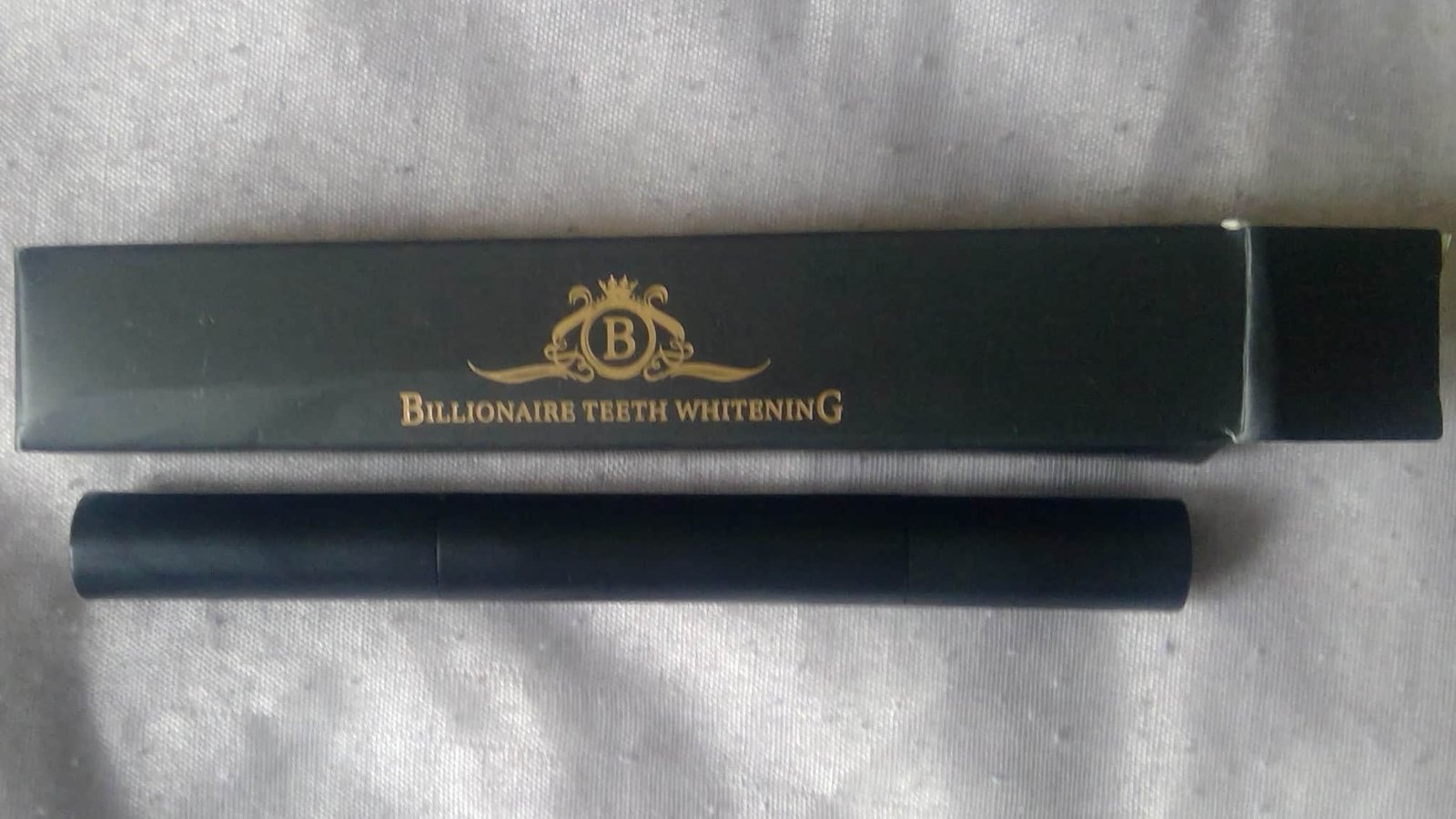 This particular company was chosen solely because of the 50% sale they were offering. I was on a budget and this came at the right time for me. It cost £30 ($50) which is very reasonable.
They still have the 50% offer running and if your after a budget whitening treatment, this could be for you but please look at my results first before making a choice.
I used this Whitening pen twice per day for 7 days to see if it could whiten teeth and how many shades lighter I could achieve.
My Picture Results are below so if you want to save time please just scroll down to see what happened.
But If you want to learn about this company first then take your time and read at your own pace. We will first look at what this treatment is and how it works.
How Can A Pen Whiten Someones Teeth?
That's a great question and when I first looked into alternative whitening solutions the pen method was very intriguing.
It's basically a thin, plastic tube that houses a whitening gel and is small enough to place in a purse or pocket.
Portable whitening pens supposedly help improve the colour of your teeth by removing leftover stains on each tooth's surface.
Often, these types of whitening products produce visible results immediately after your first round of use.
What Ingredients Are In These Whitening Pens
Generally the active ingredients contained within whitening treatments are either hydrogen peroxide or Carbamide peroxide. Both of these substances work equally efficiently at whitening teeth.
A study carried out by the American dental association showed that although carbamide peroxide produced slightly more emphatic results initially, ultimately products containing equivalent amounts of carbamide peroxide and hydrogen peroxide produced exactly the same results.
You might be wondering why these home teeth whitening kits most of the time contain carbamide peroxide and not hydrogen.
The reason for this is hydrogen peroxide breaks down fast (30-60 mins) and the concentration is much higher than carbamide peroxide.
Carbamide peroxide on the other hand releases half of it's whitening power within the first 2 hours and then remains active for up to 6 additional hours.
Most Home Teeth Whitening Kits contain Carbamide Peroxide because its safer to use by the average person and the concentration is lower which is why it is recommended that you use these types of whitening kits every day for the first week to achieve the same results as you would at the dentist.
What Active Ingredient Is In The Billionaire Teeth Whitening Pen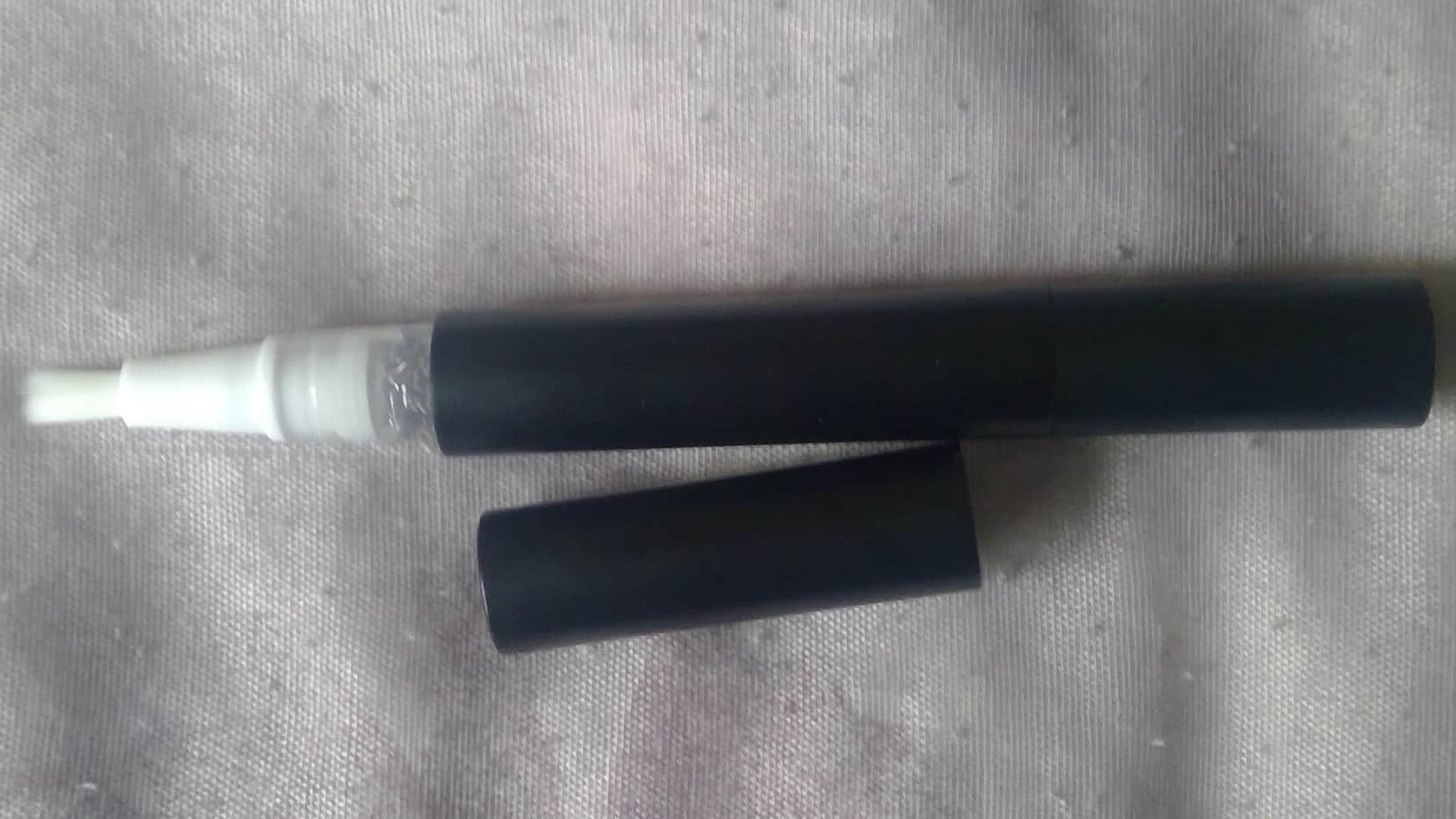 The active ingredient in the whitening pen is Carbamide Peroxide (18%) because as mentioned before it is safe to use unsupervised and is recommended by dentist's all over the world.
The 18% concentration is ideal because it has been studied far greater than hydrogen peroxide and has been used in the industry for approximately 25 years.
I also felt reassured when I read that this product has been trialled and tested by 3 major governing bodies in Australia which gave me that extra piece of mind that it is 100% safe to use.
Food And Drug Administration (FDA)
Therapeutic Goods Administration (TGA)
Australian Competition And Consumer Commission (ACCC)
Other ingredients in the Whitening pen are:
Glycerol
Propylene glycol
Ethylene Diamine Tetraacetic Acid
Carbomer
Poly Vinylpyrolidone
My Results After Using The Whitening Pen For 7 Days Straight
To start off with, i posted a picture of my teeth before using the whitening pen on Day 1: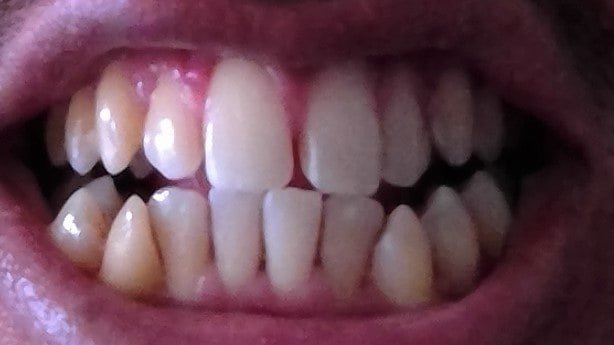 The camera is not great but it's all i had. I'm not sure if you can see it in the picture but my bottom teeth are alot more yellow than my top set. Especially the pre-molars!
There was no difference when i applied the gel for the first time so i did not bother to take an after picture.
Day 3 after applying the billionaire teeth whitening pen: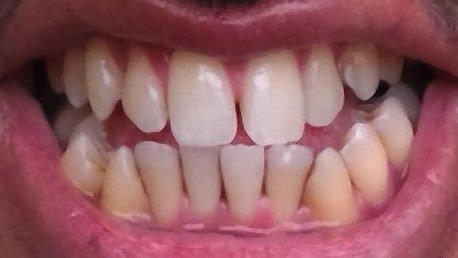 On day 3 I noticed my top front teeth were whiter than before but the major difference i saw was with the 3 bottom front teeth.
You can see in the picture that they are starting to match the same shade as the top teeth.
Clearly the treatment is working.
Day 7 after applying the whitening pen: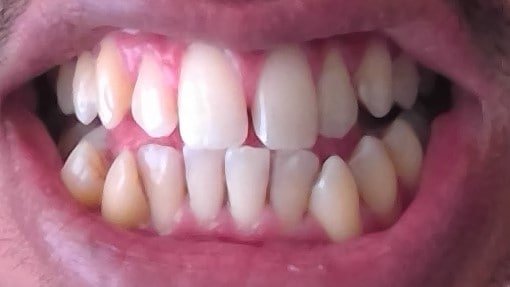 There wasn't much difference between day 3 and day 7 but there is a definite change in my bottom 2 teeth which have lightened 1 shade and now match my upper teeth.
My premolars are quite stubborn and will need a longer time to get the same results.
I will be using the pen until it is completely finished and if the color has still not changed then i will be getting the more advanced whitening system.
But so far i have seen a reasonable amount of success and pretty sure if you have some slight stains, this Whitening pen will get the job done in a decent amount of time!
How To Use It For Maximum Effect
It seems pretty straight forward to apply but the first time I used it, it was quite tricky to get an even coat of gel on all my teeth.
The main reason being that I turned the base of the whitening pen too much and a load of gel popped out and spilled unevenly on my teeth.
The other thing was keeping my lips away from the teeth when applying the Carbamide gel because it says it can cause some discomfort.
But after a few tries I mastered it and now it is quite easy to use although the waiting time of 10 minutes can seem more like 30 and the saliva production can be annoying as it tends to wash off some gel covering that's on the teeth.
Here is My Routine:
50 Minutes after eating my breakfast I brush my teeth and floss to remove food debris
Get the Billionaire Teeth Whitening pen and open the cap revealing the brush head.
Turn the bottom screw until you start to see the gel appear
Widen your smile and move lips away from teeth
Apply the gel on your bottom teeth first moving from one end to the other
Do the same for the top teeth
Wait 10 minutes and then rinse your mouth with water
Take an after picture and compare to the previous ones :)
Do this twice per day for 7 days and see how your smile looks by the end of it. Hopefully your yellow stains should start to disappear like mine did!
Pros & Cons
The whitening pen's biggest positive is its size. It's a neat little pocket pen and you can travel with it anywhere you go especially if you're thinking of going on holiday.
Unlike the full whitening systems, this pen is so simple to use because all you have to do is open the lid and twist the bottom and the gel will start dispensing. It only takes 15 minutes in total to get the job done.
That alone will convince a lot of people to try it out.
The Ingredients contained within the pen are actually very gentle on the teeth and actually work.
Nowadays there are so many companies out there trying to sell their whitening solutions but a lot of the time they only contain sodium bicarbonate and although it does help with removing light stains, it will not give you drastic changes that you are after.
The active ingredient is Carbamide Peroxide (the same ingredient used by Dentists in Australia, UK, and USA).
The scientists have also combined additional unique binding agents with the formulation. This means faster and longer lasting results.
The price is quite reasonable because they stock the kits in Dental clinics across Australia for an inflated price.
By ordering online you will pay the lowest price available. It's currently priced at £39.95 ($52.49) but if you buy now you will get 50% off making it only £19.97 ($26.24), NOW that is Ridiculously cheap for such a high quality whitening product!
The Negatives
Unlike the full whitening system, the pen does not come with a desensitizing gel which is a bit of a shame.
Although I didn't notice any sensitivity other people do have an issue and I would've thought they could include it with the whitening pen.
The packaging is a bit flimsy and after using it for 7 days the cardboard packaging just gave way, although not a massive issue it is quite damaging to the brand.
I mean its called billionaire teeth whitening but not a lot of money has been invested in the packaging.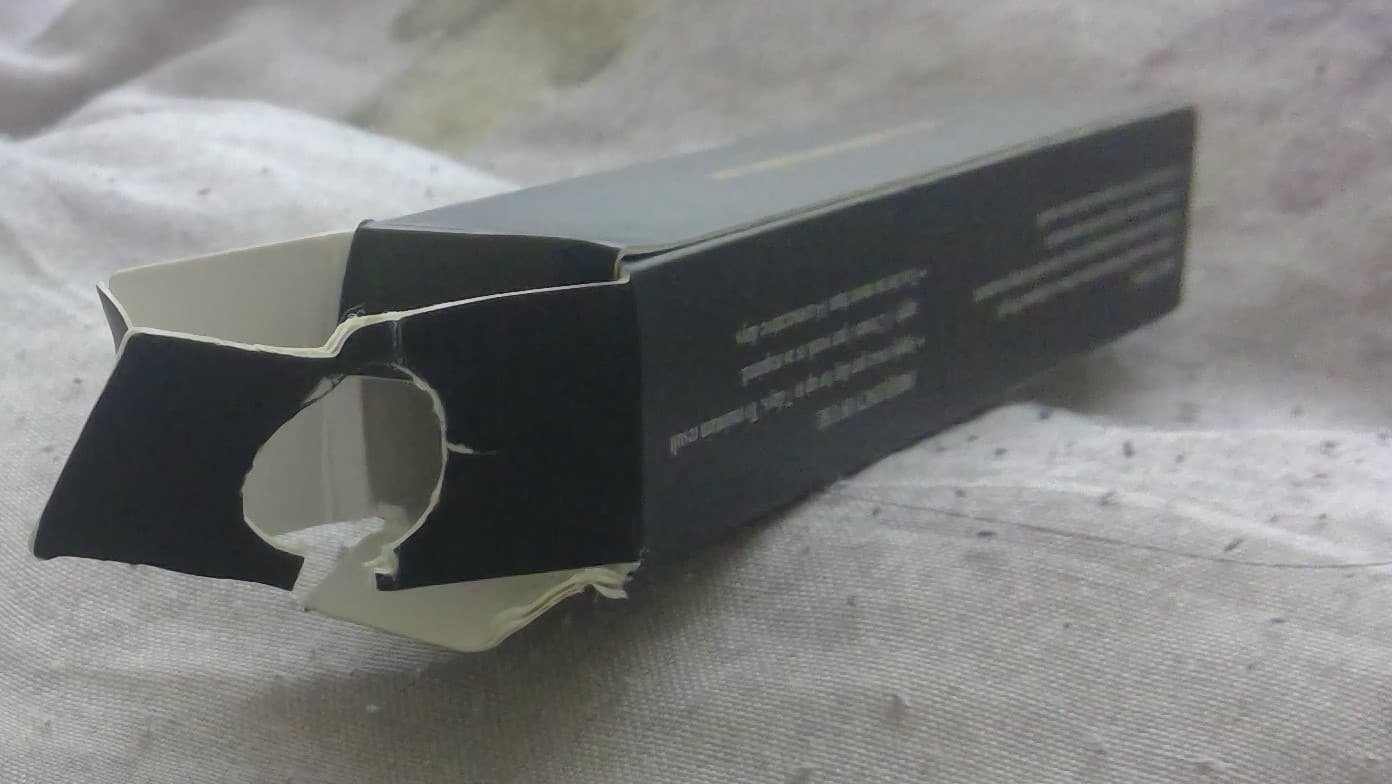 Where To Buy The Billionaire Teeth Whitening Pen
The product itself is created in Australia but they ship worldwide and its quite easy to order.
I am currently living in the United Kingdom and received my pen in just over a week which is quite reasonable considering Australia is on the other side of the planet from me!
It's only available online because they can cut costs and hence offer us the best price.
That's right, currently there is a big promotion which gives you 50% off anything you purchase from their site which makes it a good time to buy.
Another big Bonus is the 30-Day Money Back Guarantee they offer so you can be in a piece of mind that your money is in safe hands but wait!, the following conditions have to be met in order for you to qualify for a refund: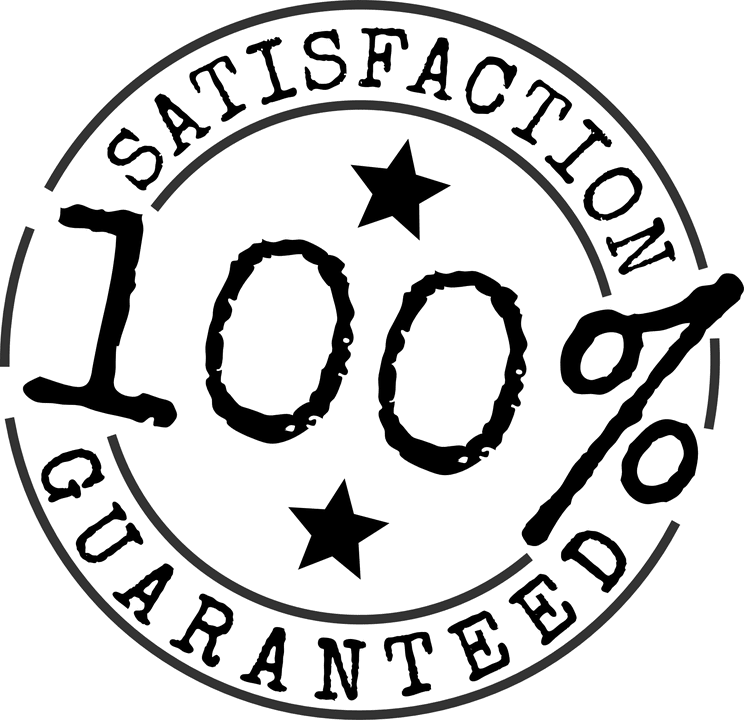 Take a clear close-up photo of your teeth before using our teeth whitening products
Use our teeth whitening products exactly as instructed in our instruction manual
Take a clear close-up photo after you've completed all applications (same lighting conditions as initial photo)
Email [email protected] with your before and after photo attached
Once we have approved, then send back your product
Your refund will be processed once we have received the product in our warehouse
Final Thoughts
I was looking for a teeth whitening product that was not too expensive but at the same time had the same high quality ingredients found in dental clinics.
After some searching I decided to buy The Billionaire Teeth Whitening Pen and used it for 7 days straight.
There were some changes that I noticed with my upper teeth which gave me a lot of confidence that this treatment was working but my bottom teeth are a few shades darker and not a lot of difference was noticed, only a slight variation in 7 days.
I will be continuing to use this pen until it runs out and hopefully by that time it will have lightened my bottom teeth at least 2 shades (fingers crossed).
Really there'e no risk in buying the whitening pen because you get a 30-day money back guarantee so you can be safe in the knowledge that if it bombs on you, the money will be returned to you safely.
If you have light stains then this product is definitely for you and will get you that white smile you deserve. For me if the bottom teeth do not get whiter after using this product, I will be buying the complete system consisting of the mouth guards and desensitizing gel.
Billionaire Teeth Whitening Pen F.A.Q
Q. Are the ingredients safe for my teeth?
A. Absolutely, the product has gone under strict testing and has been approved by 3 major Australian governing bodies: FDA, TGA, and ACCC.
Q. Who Should Get Their teeth whitened?
A. Teeth whitening is a safe and effective choice for just about everybody, especially given the advancements in dental technology. However, there are certain groups of people should not get their teeth whitened, such as:
Children under the age of 13
Women who are pregnant or breastfeeding
Those with Periodontal Disease or any of the following oral conditions:

Extremely sensitive teeth
Decayed or decaying teeth
Unhealthy or irritated gums
Exposed roots
Jaw issues
Recent oral surgery
Q. How long do teeth whitening results last?
A. Depending on your oral hygiene and lifestyle habits, the longevity of teeth whitening procedures can vary widely. However, we recommend whitening every 2-4 weeks to maintain your billionaire smile.
Q. What sort of results should I expect?
A. Depending on your lifestyle choices, as well as which whitening product you use and how you use it, you can expect to see brighter teeth in the first 7 days, and up to 12 shades difference in just 2 – 3 months.
Q. Is There A Coupon Code I Can Use?
A. Yes absolutely, When you go to the Billionaire teeth whitening site and checkout with any product, you will get an opt in message to enter a coupon. Use the code: T40 and you will get a discount being applied to your order :)
Hopefully this review has made your decision easier on trying out the whitening pen, I'm certain it will give you the results you are after. If you have any other questions or concerns not raised in this review, please leave a comment below and we will get back to you ASAP.
Related Post: Everything You Need to Know About Sonicare 5100