Primal life Organics has gone unnoticed in the mass health market but slowly and surely it's becoming one of the go to places for Dental and skin health.
It's gonna explode soon!
But enough of the story, let's talk about the topic for today which is the whitening system they have recently come out with.
On the surface it seems just like any other whitening LED kit but there are a few differences. 2 to be Exact:
The Light system and the Active ingredients
If you keep reading this Primal Life Organics Teeth Whitening Review you will understand why it's so popular.
One other thing to note is the price of the kit. It's the most expensive system we have come across and we have seen quite a few!
1-5 Year Warranty
First of all we want to mention the Warranty because for such an expensive product, you want to know if you are going to be protected if something goes wrong.
So let's break it down:
the Teeth whitening mouthpiece has a 1 year manufactures' warranty from date of purchase. Normal wear/tear is not covered under the warranty.
You also have the option to extend this to a limited 5-year warranty and this covers the functioning of the LED bulbs and the manufactures' hardware. It does not cover normal wear or biting through the silicone mouthpiece.
Another option is to get the Full 5-year warranty which gives you the added bonus of replacement LED mouthpieces up to three times including normal wear and tear or biting through the silicone mouthpiece.
But you will be required to send photos of the mouthpiece with the cord cut into two pieces to receive a replacement mouthpiece.
If you want to learn more about their warranty terms and conditions, please head on over to the Actual whitening kit page.
The Dual Light Activated Teeth Whitening System – Peroxide Free!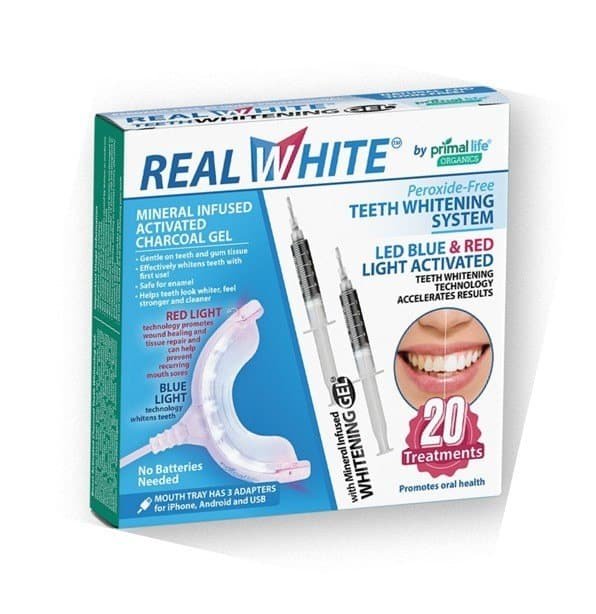 The name slightly gives it away but yes, one of the distinguishing features about this whitening kit is the use of Blue and Red LED light.
We have all heard about the blue light but you must be thinking were did Red light come from?
well apparently red light is supposed to improve wound healing, relieve pain, improve tissue repair and help prevent the recurrence of mouth sores.
This is what is stated on their website and we are not sure where they got this information from but the kit has been FDA Approved so there must be some substance to it.
The Activated Charcoal Gel Is the second feature that sets this kit apart from the rest.
You probably know that most whitening systems tend to use carbamide peroxide but primal organics ventured into a different path and decided to minimise tooth sensitivity as much as they could.
We will talk about the ingredients in a bit but let's go through the contents of this tooth whitening system:
One LED whitener (with attached adapters) 
One travel case
2 x 5ml (20-treatments) syringes of Boost Whitening gel
The best thing in our minds is the LED Whitener itself because it's so complex but yet so easy to use. Some features it has are:
Blue light – used at 400nm
Red light – used at 700nm
No batteries required and no trays to mould. All you do is plug it into your phone and away you go.
The LED bulbs last approximately 50,000 hours
What Ingredients Are In Primal Life's Teeth Whitening Gel?
The formulation that primal life have created is called the boost tooth whitening gel and it contains many natural components:
Extra virgin olive oil
Essential oils (15 in total)
3 Different clays
Charcoal
All the ingredients above play some role in the whitening process.
Charcoal
Activated charcoal helps whiten tooth by changing the pH balance of the mouth, making it more alkaline. It also helps prevent cavities, bad breath and gum disease.
Activated charcoal has a negative electrical charge that attracts positively charged molecules.
Toxic compounds and gases are positively charged which get absorbed by charcoal. It can also trap free radicals that are roaming around inside your body.
Bentonite Clay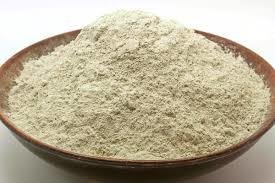 Bentonite clay is high in ions and when its administered to a specific area, there will be an exchange of ions from the target site.
Some clays are synthetically produced with specific cat ions that are known to be antibacterials inserted into the clay. This is then administered to the target site so the ions can be released and start working on the toxins or site of infection.
The toxins will be absorbed but at the same time the clay will release its antibacterial ions to help nourish the target area to keep it healthy.
Here is a screen shot of the full list of the ingredients so you know everything that is going into this paste:

Honestly we think that charcoal and clay do the majority of the heavy lifting when it comes to whitening, whilst the essential oils keep the gums nice and healthy.
Let's take Clove bud for example: also known as Eugenia caryophyllus, It's oil is extracted from the Syzgium aromaticum tree.
Clove is a very powerful herb, it has great antiseptic properties, numbs pain due its eugenol content and has the highest anti-oxidant rating of any natural plant extract in the world.
Myrrh is another powerful oil. Also, known as Commiphora myrrha, It is found in the Arabian peninsula and in Africa. It's high in Flavonoids which can help to assist in inflammation reduction and naturally support the body's own immune system.
Myrrh has considerable antimicrobial activity and is medicinally used in a variety of diseases. It also possesses significant antiseptic, anaesthetic, and anti tumour properties.
How To Use The Primal Life Organics Teeth Whitening System
As we have mentioned before the kit itself although may sound complicated with all this blue and red light business, the process of applying it onto your tooth is relatively simple.
Here is a step by step guide:
Brush and floss your tooth (primal organic recommend their own dirty mouth tooth powder but it doesn't really matter)
Wipe the tooth dry with a towel
Apply the boost whitening gel to the mouthpiece (0,25ml to the top and the same amount to the bottom set of tooth)
Insert the mouthpiece into your mouth gently and don't bite on it.
Connect the USB or ports (android or iPhone) to your phone
Set the timer to 20 minutes for best results
Remove the mouthpiece after the elapsed time and rinse your teeth out with warm water
Wash the mouthpiece with warm water and place back into it's case.
The company has said that using it 4 times per week will give you the best results and once you have achieved your desired results, you can bring it down to 2-3 times per week to maintain the whiteness.
(Multi Plug Adaptor Fits Most Android And IOS Phones)
A Few Precautions To Think About!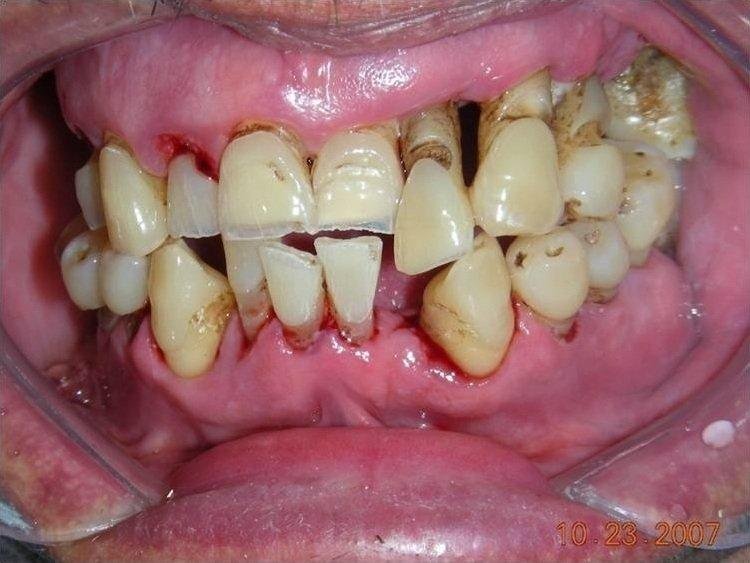 Although this kit does not contain any harsh chemicals it's still best that you avoid using it if you have the following issues:
Severely decayed tooth
It's not suitable for tooth discoloration caused by lesions or medicine
Won't work on false tooth
Not suitable for defective enamel or damaged tooth
If you don't have any of the above conditions then congratulations, you are lucky enough to take advantage of this whitening system.
But before you make a decision you need to make sure it really does work.
Keep reading to find out…
Pros 
There's a lot to like about this whitening kit but there are a few things that will no doubt turn some people off, but before we discuss those let's look at the good things:
FDA Approved
The food and drug administration have approved this product as being safe and it's undergone some testing to make sure it minimises the risk for everyone.
The ingredients in the whitening gel are all natural and while this is a good thing, some could argue that because there is no "active" ingredients such as carbamide or hydrogen peroxide it renders it less effective, however the reviews suggest otherwise!
No Sensitivity
This ties in with the point about the ingredients in the Boost tooth whitening gel. Because they are all natural, you should not be facing any tooth sensitivity issues as such.
That's only caused when you use chemical based whitening serums. We believe that's one of the main selling points of this kit.
Latest Technology
The other main selling point of this kit is the LED light that is used. It differs from any other on the market because in addition to the regular blue light, it also uses red light therapy to enhance and protect the health of your gums.
I guess this is the reason the price is on the higher end of the spectrum.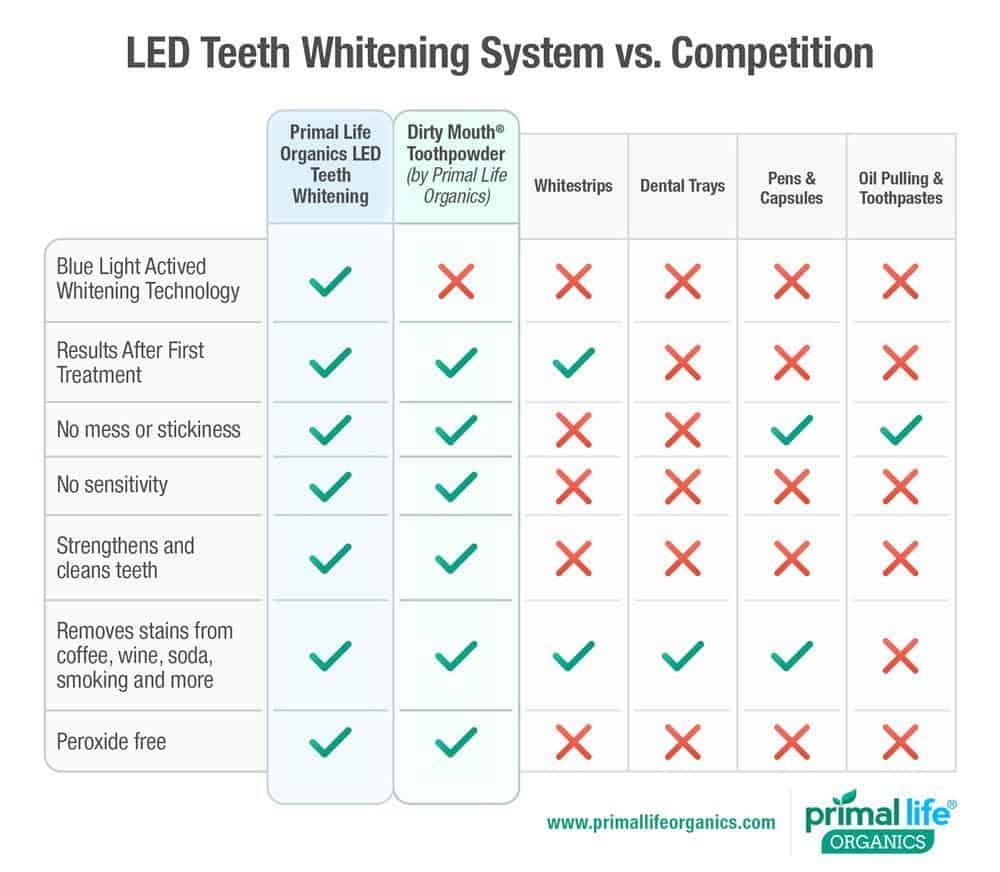 Negatives
Applying The Boost Gel Can Be Hard At First
We saw a video of how it's supposed to be applied and basically you have a wooden spatula and you get a tiny spoonful of it and smear it all over the tooth.
This might seem simple but covering the whole surface area of each tooth is tricky when you try to do it for the first time.
But it's not too big of a deal as with practice you will get better at applying it more evenly.
The Cost Is High!
This might be the sticking point for most people unless you are vegan in which case this is right up your ally because of the natural ingredients.
It's currently priced at $249.00 $199.00 which to be brutally honest is on the expensive side even though it has red light LED as well as the premium natural ingredients mentioned.
They actually have the kit on offer would you believe it or not. The original price was $299.97 when it first came out!
It's Quite Expensive, Do They Have Cheaper Alternatives?
YES
Primal life weren't stupid because they themselves knew that the dual light activated whitening kit will not be affordable for everyone so they have a backup which is called:
Light Activated Teeth Whitening System and the difference between this and the dual light is that it has NO Red LED light therapy and believe it or not this makes a massive difference in the price.
It costs $69.97!
So if your budget doesn't stretch to $199.00 you can always try the much cheaper single light whitening kit for just $69.97.
It won't break the bank and you get a 30-day smile guarantee, so if you aren't satisfied you can contact them for a refund.
Get the Single Light Kit For Only $69.97 By Visiting Primal Life Organics Now
Customer Thoughts On Primal Life Organics Teeth Whitening System
It has 65 reviews and the average rating is 4.6 Stars out of 5 which makes it a good product.
The general consensus was the kit worked really fast and it helped to keep the gums and teeth healthy. We think the Red LED light made a difference to the health of the gums.
The only thing we noticed is that a few people mentioned there was no attachment for the Samsung galaxy S8 so they had to plug the light into the laptop.
One review mentioned the LED light blinked off a couple of time when they used it for the first time but that resolved itself and has not happened since.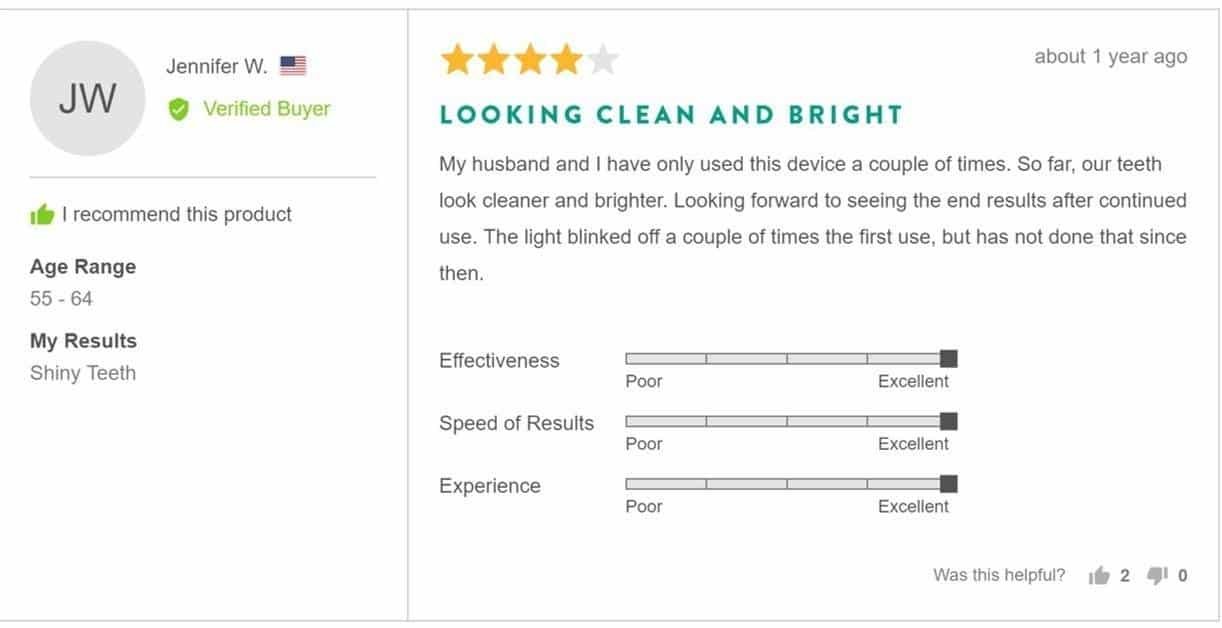 So overall you can see that this whitening kit has overwhelmingly positive reviews and is something to consider if you want a high end peroxide free whitening solution.
Where Can I Buy The Primal Life Organics Teeth Whitening System?
The company Primal life is an online retailer and they specialise in oral and skin care health. Their products are only available to order through the website.
They do stock some of their tooth powders on Amazon but the whitening system can only be brought through the official website.
If your interested in trying out the Latest natural whitening system, please head on over to Primal Life Organics to Get a Discount!
Final Thoughts
This Primal Life Organics Teeth Whitening Review has hopefully given you something to think about.
It's a Dual light whitening kit which is different from its competitors because it utilises RED light therapy to give you added gum and tooth protection while you are whitening.
It's also made from natural ingredients which means you will not notice any sensitivity while you are in the process of whitening your teeth.
This is one of the reasons why it is becoming one of the more popular brands out there.
The price however is quite high at $199.00 which makes it unaffordable for some people but the good news is that they offer a less expensive version without the dual light that costs only $69.97.
Sure there are some other methods that are a lot cheaper such as whitening strips but they don't give you as fast result's as this.
If your serious about changing the colour of your tooth we suggest you start today so that you will be prepared for any big occasion that comes your way!
Any questions?, please get in touch by commenting below :)
FREQUENTLY ASKED QUESTIONS
Does this whitening system cause any sensitivity?
No, unlike harsh peroxide gels, the oil-based paste ingredients are gentle on your delicate gum tissue and teeth.  There is no "stinging" of your gums or "icing" of your teeth like peroxide gels.
Is it safe to use on ceramic crowns and dental work?
Yes, it is safe for all dental work but may not lighten crowns and veneers.
Can the LED light tray be cleaned and used by other people? Or do you need one for each person who will be using it?
Yes- the silicone is food grade and waterproof. If you just wash it between uses/users, you can definitely share it with your family members.
Can I return the whitening kit if I see no results?
Yes the LED Teeth Whitening System can be returned for a full refund within 30 days from the date of purchase. Please email our Natural Happiness Team for a Return Authorization Number.
I Still Don't Get the Hype. Is It Another Gimmick?
Only three major components in it will change your perspective altogether!
"The gel infused with charcoal, Bentonite in conjunction with the LED light."
Some of our previous reviews explored the use of bleaching agents like hydrogen peroxide or carbamide peroxide. But in this product, two of the most naturally established ingredients—charcoal and Bentonite have eclectic properties removing stains and pulling out the toxins from within. Check out our other posts, where I go in-depth about the fantastic properties of Bentonite.
As mentioned in the post, the dual LED light system helps speed up the process and makes sure the gel penetrates through to the enamel for it to work efficiently.
Is This Product Suitable for Pregnant Women to Use?
Unlike the other products whose gel is composed of bleaching agents (which are certainly harmful during pregnancy), the more organic natural clays, essential oils will only soothe your gums and whiten your teeth, relaxing the prenatal stress too.
Also, it's a relatively faster process, done in under 20 minutes.
Is This Product Durable?
Yes! The LED light trays are made of Silicone, which tends to last longer than normal plastic products.
Also, they are fairly easier to clean, do not require much maintenance.
They are also claiming the efficiency of this whitening kit that you don't even need to brush your teeth, useful for people who are on the go!
Since you mentioned traveling, you don't have to worry about a separate charger or adaptor, just plug it into your phone, and you are sorted! (Suited for iPhones, Android, and USB)
Can I Use This Product Along with Other Prescribed Medications for Mouth Infections?
Since there are no unnatural bleaching agents in the gel, it is considerably safer to use this formulation without worrying about negative reactions.
On top of that, Bentonite clay is also an anti-bacterial agent that might help with your infections.
You can always consult your dentist, but it shouldn't cause any harm as per the specifications mentioned.
Related Articles
Primal Life Organics Tooth Powder Reviews
Primal Life Dirty Mouth Tooth Powder Review (2019)
Cali White Teeth Whitening Kit Review (2019)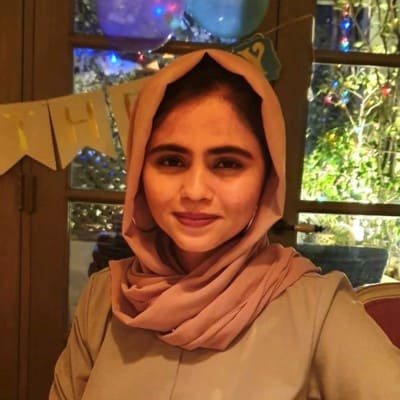 A qualified Dentist who holds the BDS, RDS qualification. When she's not helping patients with their oral health, you will find her on here writing topics on various dental issues. Her deep passion for writing makes her happy and fulfilled.