Choosing Dry Mouth Products can be an uphill struggle especially because there are a wide range of products to consider like sprays, lozenges and even mouth rinses.
Knowing which one will work for you is the million dollar question!
Dry mouth affects the quality of life, disallowing some to not properly eat the things they enjoy, all because it's just not enjoyable with dry mouth.
Saliva flow is non existent which causes other problems like demineralization.
But don't worry, we have your back and today you will be leaving this site with the knowledge and understanding of which solution will give you the best bang for you buck.
3 Things You Should Consider When Choosing A Dry Mouth Product
How long will the treatment last?
This is really important because if you buy a product and it only works for short period, it isn't really doing the job properly.
You want to only consider products that will leave you feeling comfortable and hydrated for at least half of the day.
Then all you have to do is re apply it and you will be good for the rest of the day.
Has it been approved by a dental professional?
Products that have been tested and approved by the medical community tend to give better results and they are safer to use in general.
Always look for a seal of approvement when making such purchases.
Sometimes a product may not have any links with a medical board in which case we suggest you look at the reviews left by other people and see what their experience has been.
It can really tell you a lot about the usability and effectiveness of a product. I always look at the positive and negative reviews before making the decision to buy or Avoid.
Is It Convenient to buy?
More often than not a product which is not well-known can be very hard to locate but thanks to the internet and online shopping, getting your hands on the product of your choice is as easy as sleeping. Amazon is the largest market place for most products.
No doubt if you find the right Dry Mouth Treatment today after reading this post you will be easily directed to the product page to make your purchase with just a click of a button.
Because let's be honest, if you find something with potential but you cannot seem to get hold of it, you will just give up out of frustration. I have had the same problem in the past and it can be really annoying.
So now that you know the things to consider when buying a dry mouth treatment lets get right into the actual products and see which out of the 10 will do the business for you:
---
1. XyliMelts Discs – Best For Day & Night
Arguably one of the market leaders in dry mouth remedies, the XyliMelts are great for using day and night because they are so discreet and don't get in the way of your day to day activities.
All you have to do is attach the small discs to either your teeth or gum area and your good to go.
Here are some other features you can benefit from:
Slow dissolving formula – Over time the small disc will release up to 550mg of xylitol and lubricants/humectants to help keep your mouth moisturised.
Can help with other problems – Apart from treating dry mouth, the discs will also help to fight against bad breath and sore throats.
Saliva Production Increases 3 Fold – Xylimelts can super charge your saliva production to help lubricate your mouth even more and the best thing is it will also aid in remineralizing your teeth.
Easy Night Time Use – If you suffer from dry mouth when you wake up, don't despair because the unique patented adhesive technology enables you to use them at night time while sleeping and there is No Risk of Choking!
High Quality Ingredients – no artificial flavors, animal products or dyes! The adhesive technology is protected by multiple patents. In America, XyliMelts is one of the most popular products for dry mouth!
As you can see there's a lot to love here. In fact, there're thousands of reviews on Amazon about this product and almost all are overwhelmingly positive.
If you want to see what other customers are saying about this product, click below:
---
2. Biotene Dry Mouth Mouthwash – Best For Quick Use
This is another major brand specifically targeting the issue of dry mouth.
It's a mouth rinse which makes it very easy to use and it's fast acting, perfect for you if your in a rush and need to be somewhere else.
It can help keep your mouth moisturised for up to 4 hours and keeps your breath fresh at the same time, making it a great combination product.
It's pretty simple to use too (not rocket science). Just get 15ml of the solution and gargle for 30 seconds and then spit out, that's it and then you can go about your day as normal.
If your dry mouth is severe, you can use Biotene Mouthwash up to 5 times per day without any adverse side effects.
Some other great features it boasts:
Alcohol and Sugar free Formula – Alcohol in mouthwash is not good, it will worsen your condition because it has a drying effect. Sugar helps bacteria to grow in large numbers and dry out your mouth. This is why Biotene does not contain these ingredients.
Uses the LP3 salivary enzyme-protein system – These are: lactoperoxidase, lysozyme and lactoferrin which help to interfere with the enzyme activity within bacteria. it can also trigger the production of new enzymes that destroy the bacterial cells. All this will help to get rid of any mouth problems including dry mouth.
Biotene also has some great reviews and there's many other sub forms you can choose from but please make sure it contains the active ingredients: LP3 Salivary system if you truly want to benefit from this treatment. Please click below to check the reviews:
---
3. ACT Dry Mouth Soothing Mint Lozenges – Best For Saliva Production
If your looking for something to carry with you wherever you go and need something fast acting to help you get through a busy day then the ACT mint lozenges are a strong contender!
You can break the lozenges into smaller pieces so they last a lot longer and you can be sure to have a nice moisturised fresh smelling mouth.
They contain Xylitol which kills cavity causing bacteria that dry mouths are very susceptible to.
We see a lot of root cavities in those with dry mouths that use lozenges that contain sugar, very bad combo but this one is the perfect combination.
The only thing we are concerned about with this is the risk of choking if you intend to use it at night time whilst sleeping. We suggest something else if this is what you intend to do simply because of safety reasons.
Other than that, this is a very good dry mouth product which also has some other benefits such as:
A very nice minty Flavour – It doesn't matter how good a treatment is but if it does not taste good then you won't use it very often will you? But there's no problem with these lozenges because from what we have read from various reviews, people love the taste which is why they use them over and over again.
Recommended by Dental hygienists – Various dental professionals use them and advise their patients to try them which should give you confidence in giving it a go for yourself.
They are slightly on the expensive side when compared to a normal breath mint, such as a tic tac but well worth the money. We highly recommend these!
---
4. TheraBreath Dry Mouth Lozenges – Best For Flavour
If your looking for a product which has been formulated by Dental professionals and taste good then this is what you need.
TheraBreath Dry Mouth Lozenges work in three stages to combat dry mouth symptoms.
During stage 1, unpleasant tastes and odours are eliminated. In stage 2, zinc and xylitol come to the rescue to fight the source of bad breath. And in stage 3, a flavor agent stimulates saliva flow to provide soothing symptom relief.
They dissolve quite quickly once in the mouth, some stating as fast as 10 minutes but the effects last twice as long as your traditional hard candy or cough drops.
What sets this apart from other dry mouth treatments is the fact it was developed by Dr Harold Katz in 1993 after his daughter was suffering from dry mouth and bad breath.
Here are some benefits of using this treatment option:
Minty Orange Flavour – The nice refreshing taste is what sets this apart from the rest of the treatments. You could consume this all day long if you really wanted.
Relatively cheap – You get 100 individually wrapped lozenges but you will want to buy 2-3 packs to make them last a long time. Good thing they are cheap then, right?
Money Back Guarantee – The company behind these lozenges are very confident you will see instant results that they are wiling to offer you a 30-day money back guarantee. That's means a risk free trail for you guys and girls!
There's over 1400 reviews on Amazon for this product alone and with an average rating of 4/5 you can see why it's such a popular product.
If you want a cheap dentist recommended product that gets the job done then this is a good contender.
---
5. Oral7 Dry Mouth Mouthwash – Best For Convenience
The Oral7 mouthwash is an FDA approved and has been through numerous clinical testings making it a massive player in the dry mouth treatments space.
It has also been known to help with a medical condition known as Sjogren's Syndrome.
Like the Biotene mouthwash it contains some active enzymes to help increase saliva production and has the ability to reduce the number of bad bacteria in the mouth.
It's quite convenient to use as a stand alone product but if you truly want to see great changes we recommend you use it straight after brushing and flossing.
And unlike some mainstream Mouthwashes such as Listerine and Colgate, this does not contain any alcohol or menthol meaning you won't get that burning or stinging feeling.
Let's take a look at some top features this Remedy has:
Dentist & Hygienist Recommended – experts worldwide recommended Oral7 Dry Mouth Products as they not only provide relief but they also help to protect and enhance gum health.
Saliva Substitute – dry mouth occurs when your mouth does not produce enough saliva to stay moist. This dry mouth oral rinse mouthwash has no alcohol and contains natural enzymes to help reinforce your mouth's own defence system to promote healthy saliva to keep your mouth moisturised longer.
Neutralises Ph – this mouthwash helps to reduce acidity in your mouth which will help to not only reduce the population of bad bacteria but help keep saliva free flowing giving your mouth that essential moisture for a healthy mouth.
You can use this as a mouthwash or as some people have suggested getting the small mouthwash spray to carry around wherever you go and use it when required.
This is an easy and convenient product to have close to you and will most definitely give you the results you desire.
Check Price on Amazon
---
6. All Day Xylitol Sweetened Dry Mouth Spray – Best For Instant Results
Dry mouth sprays are ever growing in popularity because of how fast they can relieve the symptoms of dry mouth and best of all you can carry it around with you anywhere you go.
If your someone who has severe dry mouth and have a job where you need to talk a lot then this can definitely help you.
Xylitol is once again a major ingredient with a total concentration of 44% in one bottle, that's more than any other dry mouth spray.
But what makes it remarkable is that this spray holds 25% more moisture than competing products.
This was tested in laboratories and it was established that the moisture was held for 2 hours more than other similar sprays.
Here are some features you need to take seriously:
Alcohol free, no artificial sweeteners – I think we all know that alcohol in mouthwash is bad because it dries out your mouth even more. That is why this dry mouth is alcohol free and the only sweetener present is xylitol which has been proven to help fight cavities and give your oral health a boost.
Mild Mint Flavour – It's minty but only slightly, so it doesn't make you feel like you are using mouthwash every time you spray. Some people who used other sprays said they felt a burning sensation because of the high concentration of mint but you don't have to worry with this.
This is a neat little spray you can carry around with you to use when necessary. This makes it a good product to invest in. If your interested you can check it out below:
Check Price On Amazon
---
7. Basic Bites Boost Enamel Health – Best For Multiple Conditions
This might be the only product that deviates from what is normally expected for a dry mouth product.
It's basically a chewable chocolate flavoured mini bite.
It's two main focuses are helping to strengthen enamel and aiding in dry mouth.
The main active ingredients are arginine bicarbonate and calcium carbonate – nutrients that are also produced by our bodies and are naturally found in the mouth.
It has been formulated and tested rigorously over at Stony Brook University School of Dental Medicine which now have patented the technology behind BasicBites.
Some benefits that might persuade you to try it are:
Tastes Delicious – This has to be the best tasting treatment on this entire list, It's Chocolate flavoured!. I mean how much more appetising can you get and especially considering it is a Possible cure for Dry mouth and enamel erosion.
PH Raising properties – Unlike other dry mouth products, BasicBites help counteract this process by nurturing good pH-raising oral bacteria and enriching enamel.
Easy On The Body – BasicBites are 15 calories each and are gluten and dairy free. Delicious BasicBites do not contain artificial sweeteners, flavors, or preservatives. As an added benefit, they are an excellent source of calcium.
Quite a few reviews mention that it was their dentist who actually recommended this Dry Mouth Product to them.
That clearly shows that there is some substance behind these mini chocolate bites. If you want to get optimum results with this treatment then try consuming 2 per day. One after breakfast and one just before you go to bed.
This way you will be protected throughout the most busy periods of your mouth in terms of the activity that is going on inside. The price isn't too bad either and one pack will last you 2 months.
Check Price On Amazon
---
8. Biotene OralBalance Moisturising Gel – Best For Night Time Use
This moisturising gel is the most concentrated product the Biotene company has made making it very powerful for long-lasting relief from symptoms of dry mouth.
One clinical study showed that it could alleviate dry mouth for up to 4 hours wherever you were.
It comes in a small tube packaging making it discreet and easy to use.
All you have to do is place around half an inch length of gel directly on the tongue and spread it around the mouth generously and you will be good to go.
The gel has some great benefits which include:
Protection Up to 4 Hours – That is a long time for any product to be active but we have heard many stories about patients who have had the best sleep of their lives because of this gel. For some it works all through the night but this isn't the industry standard!
Alcohol and Sugar Free – One of the reasons this gel works so well is because it does not contain alcohol so your mouth won't react badly to any burning sensation and will not get dry. Sugar is bad and causes cavities so good thing they kept that out.
Convenient – The small size enables you to carry it around with you in a purse or even pocket. Stay protected and hydrates wherever you are.
But most people like using the moisturising gel at night time just before bed because they get maximum protection and the sleep quality improves drastically.
Just make sure you open the tube correctly because sometimes the foil seal will come off quite quickly.
Apart from that minor issue, this treatment option is another solid investment if you decide to go ahead with it:
---
9. 3M ESPE TheraMints 100% Xylitol-Sweetened Mints – Best For Constant Use
As with all other dry mouth treatments in this list, Theramints also contains the active ingredient xyltiol which helps to stimulate saliva production to keep the moisture levels optimally balanced.
And unlike your regular supermarket brand sweetened mints, theramints will not cause tooth decay!
TheraMints are an excellent choice for people with a history of cavities, those who frequently consume sugars and starches, those with orthodontic braces, and those who use medicines that reduce saliva.
There's also a couple of different flavours to choose from, either the cool minty breeze or you could go fruity.
Other great features you will benefit from are:
World Renowned Company – For more than a century, people worldwide have looked to 3M for new products and ideas that solve everyday problems and make their lives easier and better. 3M ESPE markets more than 2'000 dental products and services that improve the practice and delivery of effective patient oral care.
Convenient For Travel – The big tub holds about 520 mints but can be tedious to take with you, but that won't be an issue because you get a little metal tin where you can place a good amount of mints to last you the whole day.
Antimicrobial Properties – Xylitol is a natural sugar alternative and studies have shown it also helps eliminate large numbers of disease causing bacteria.
Stimulates Salivary Glands – Using these mints you will instantly feel saliva flowing through your mouth which will help combat the effects of xerostomia.
If your out and about for most of the day and constantly worry about your mouth then these mints are made for you. Just pop one in your mouth whenever you need it and your good to go. For more information click below:
Check Price On Amazon
---
10. Xerostom Dry mouth Saliva Substitute Gel – Best For Diabetics
Another great company that provides a solid product to help fight Dry mouth.
The Xerostom gel contains the patented Saliactive ingredients of extra virgin olive oil, betaine, and xylitol which have been proven to increase salivary flow up to 200%.
The gel is best used at home because you have to apply it with your hands and having a private area to do this is more convenient.
Doing this is in public might get some unwanted attention from passers-by which no one wants.
If you suffer from diabetes then this is a good choice for you because all Xerostom products are detergent, sugar, and alcohol-free with a neutral pH. It comes in a refreshing mild lemon flavour which makes it great tasting too!
Here are some main benefits you should consider:
FDA approved – This means the product has been tested extensively and has shown to have more positive effects than negative.
200% Increase In Saliva – Trials have shown that rapid increase in salivary flow is possible after using it regularly for one week.
Protects Enamel – With additional beneficial ingredients such as fluoride, potassium, calcium, natural oils and moisturisers, you are safe in knowing that your teeth will stay strong and no demineralization will take place.
If your someone who has diabetes and need a product to use at home for dry mouth, the Xerostom dry mouth gel is perfect for you.
It's especially effective when used at night time because it's long-lasting, you will get a good nights sleep! More information can be found on the link below:
---
Conclusion
So there you have it folks, an intensive list of the highest rated Dry Mouth Products of 2019. They all work in different ways and have their benefits and disadvantages.
What you have to do now is think which product will suit you in terms of practicality and usability.
Try a product which you feel you can use often enough without getting tired of it plus make sure it tastes good because if it doesn't then guess what? you will be far less likely to continue with it.
Hope everything works out for you and if you have any questions regarding the list we have created for you, please leave us some feedback in the comments section below :)
Related Post: Does Mouthwash Help Canker Sores? Which One To Use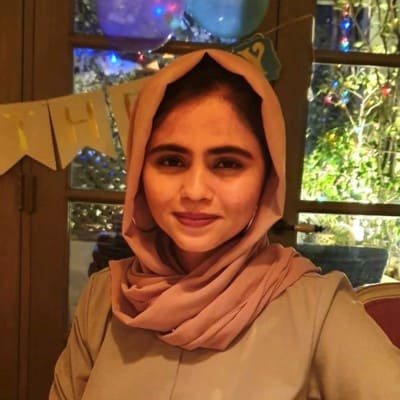 A qualified Dentist who holds the BDS, RDS qualification. When she's not helping patients with their oral health, you will find her on here writing topics on various dental issues. Her deep passion for writing makes her happy and fulfilled.