Does Deep Teeth Cleaning Require An Electric Toothbrush?
Life use to be so simple back in the olden times, but ever since technology has exploded into our faces, things are getting more sophisticated.
My personal opinion is, technology is excellent when it comes to aiding us in making our lives better. Electric toothbrushes have evolved dramatically over the past 5 years with oral B leading the way.
Ask any dentist the manual toothbrush vs electric question and all of them will say "if you have the money to invest then Electric toothbrush is your best bet" and i agree.
According to a study done by Sheffield university, rotating brushes remove 11% more plaque than manual toothbrushes, and also reduce other gum related problems such as gingivitis.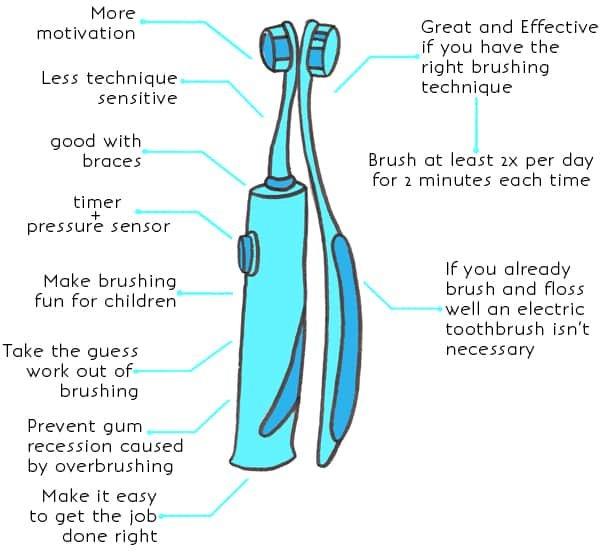 Has that convinced you… No?
Lets Continue….
Brushing Techniques.
It's pretty simple but the amount of people that don't do it is ridiculous. You must hold the brush at a 45 degree angle when brushing (manual toothbrush) starting at the gum line using gentle circular motion,move your brush up and down each tooth.
Theres alot to take in with manual toothbrushes and most people are in a rush in the morning trying to get to work and what not they completely forget how to brush.
This is where electric toothbrushes come to the fore as you would say. The oral b range have oscillating-rotating technology and do all the grunt work for you and give you that deep teeth cleaning experience…
The most common mistake people make is use electric toothbrushes like a normal one, all you need to do is simply place the brush head against each individual tooth and let the sexy oscillation and pulsations do the rest, YOUR TEETH WILL THANK YOU.
They also come with built in timers so you know when to stop, which is super handy as i myself tended to finish well under 2 minutes when i use to have a manual toothbrush.
Cost comparison (Electric Toothbrush vs Manual)
You dont have to be Einstein to figure this one out. You can pick up a manual toothbrush for a couple of dollars from big retailer. That in it self should tell you something.
Electric toothbrushes are expensive but there are a wide variety of choice depending on your needs. They tend to range from $30 – $200.
I personally use the Oral B 5000 because it's a well rounded toothbrush which covers most of the requirements that most people need.
You can read the full review here ==> ORAL B PRO 5000
Or You can watch a Video of it in action
I knew it was a strong choice looking at the reviews on Amazon,
over 2000 reviews
4.5 stars out of 5
Oral B technology (THE BEST) in my opinion
My final words will be to ask you to invest in an electric toothbrush today and you will thank me for years to come,
Sure they are a bit expensive but i dont get why people complain when their probably out every day buying McDonald's or KFC, guzzling it down with a fizzy drink. That probably costs around $100 a month alone and it's bad for your teeth.
GIVE YOUR TEETH WHAT THEY DESERVE!!
Related Post: Philips Sonicare Flexcare Whitening Edition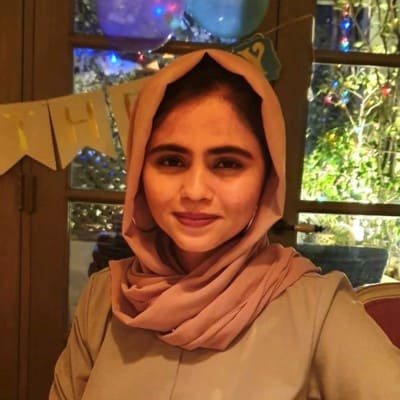 A qualified Dentist who holds the BDS, RDS qualification. When she's not helping patients with their oral health, you will find her on here writing topics on various dental issues. Her deep passion for writing makes her happy and fulfilled.