Looking for Dental Pro 7 Ingredients?
There are 11 ingredients in the dental pro 7 and all are naturally derived. You won't find any man made chemicals here.
Dental Pro 7 is paraben free, it contains no preservatives, no artificial chemicals, no colors, no animal products, no fillers, no SLS, no perfumes and no fluoride, it contains just 100% pure natural ingredients.
This is the reason why this product is such a popular seller.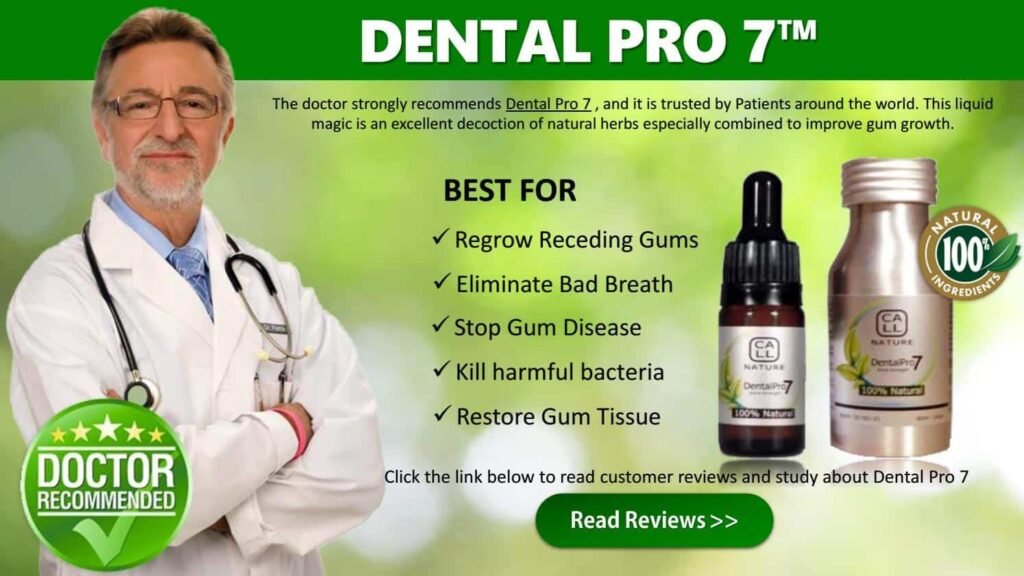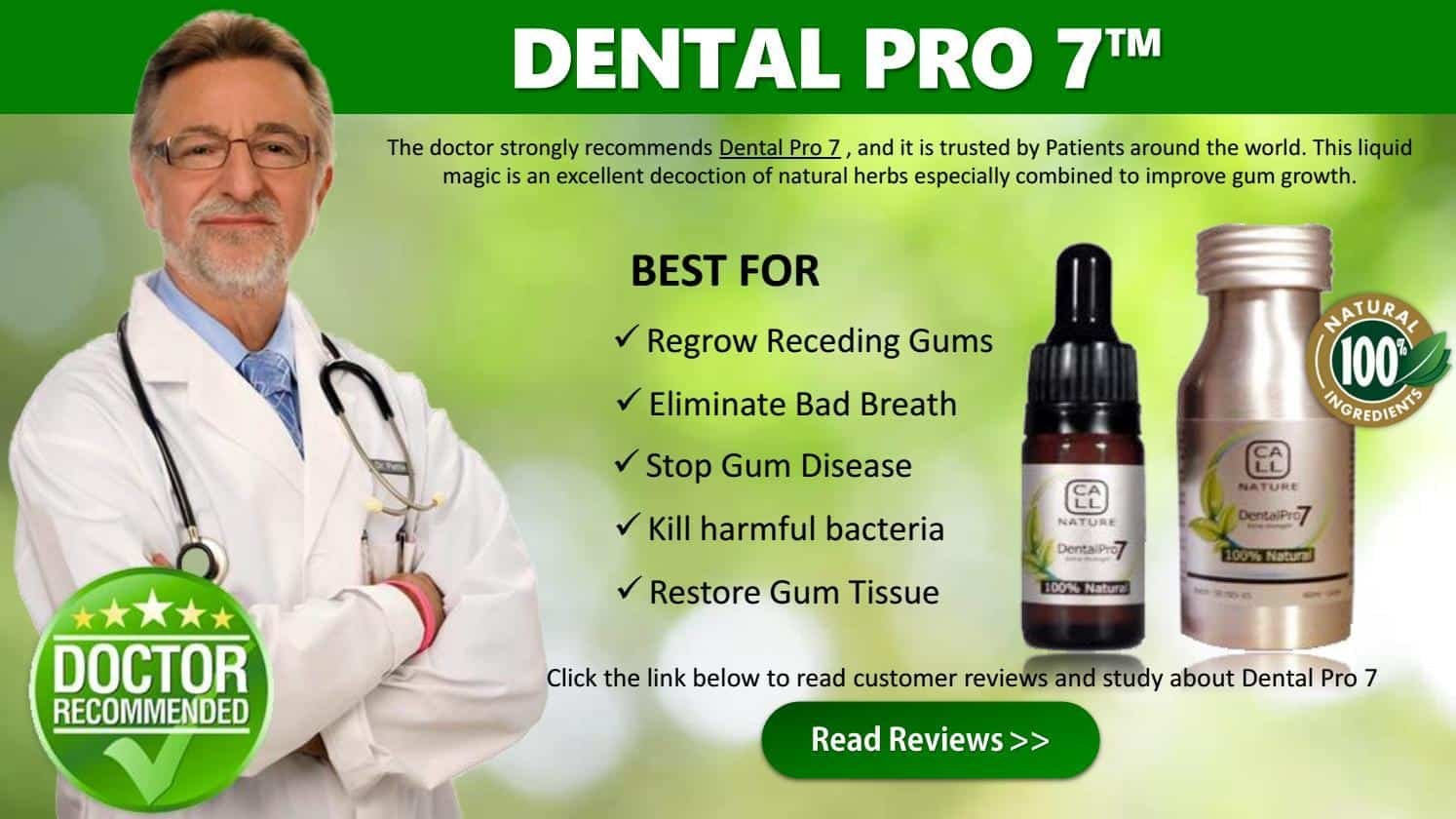 Now let's get into it and talk about each one individually:
1. Helichrysum italicum (Immortelle)
This essential oil is a member of the sunflower/daisy family and is regarded as one of the most powerful healing plants we can use. It's mainly found in the Mediterranean, India and the Balkans.
The plant is still used as a healing medicine in those areas.
It has powerful anti-inflammatory properties. Several studies have been carried out in the past 10 years or so and all point to antimicrobial and anti-inflammatory properties.
It's especially effective against candida and staphylococcus.
2. Leptospermum scoparium (Manuka)
This essential oil is the most abundant and widespread shrub species in the outback's of New Zealand.
Early records report the traditional use of the bark, leaves, sap, and seed capsules from manuka for treatment of various diseases and ailments including fever, cough, mouth and throat sores, running nose, dysentery, diarrhea, colic pain, breast inflammation, back stiffness, eye problems, and scald and burn injuries.
3. Commiphora myrrha (Myrrh)
This essential oil is a member of the Burseraceae plant family, is an indigenous tree native to Somalia, Ethiopia and northern Kenya.
Myrrh has been traditionally used in perfumes, balms for mummification, skin disease treatments and for healing wounds.
It's widely recognized for its anti-inflammatory and antimicrobial properties, which are utilized for the treatment of oral ulcers, gingivitis, sinusitis, glomerulonephritis, brucellosis and a variety of skin disorders.
4. Punica granatum (Pomegranate) seed
Pomegranate is native in Asian countries including Iran to Northern India. It has been cultivated and naturalized over the whole Mediterranean region since ancient times.
Studies have demonstrated that pomegranates may use as natural remedy to chemical treatment due to their capability against a wide range of pathogens.
Approximately every part of the pomegranate, including the fruit juice, peel, arils, flowers, and bark has been tested for antimicrobial activities, anti carcinogenic and anti inflammatory components.
5. Mentha Arensis (Cornmint)
Cornmint is commonly used as Chinese medicine. Young stem tips can be used for food, and the whole plant has many medicinal properties, such as anti-inflammatory, antioxidant, and gastroprotective activities.
It adds a beautiful minty taste to the product and helps in killing oral bacteria.
Different parts of the plant including its leaves, flower, stem, bark, and seeds have been used widely in traditional folk medicine as an antimicrobial.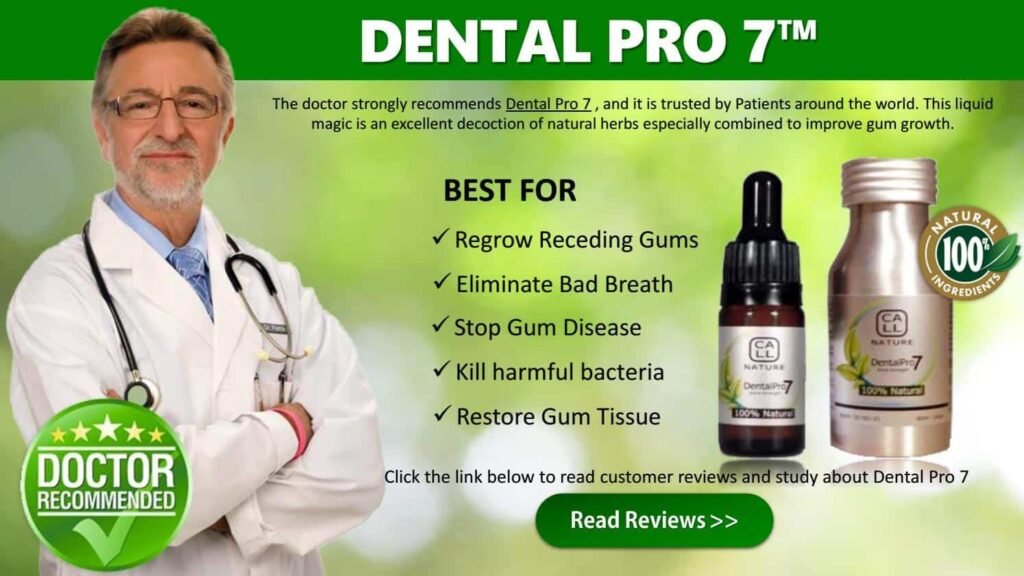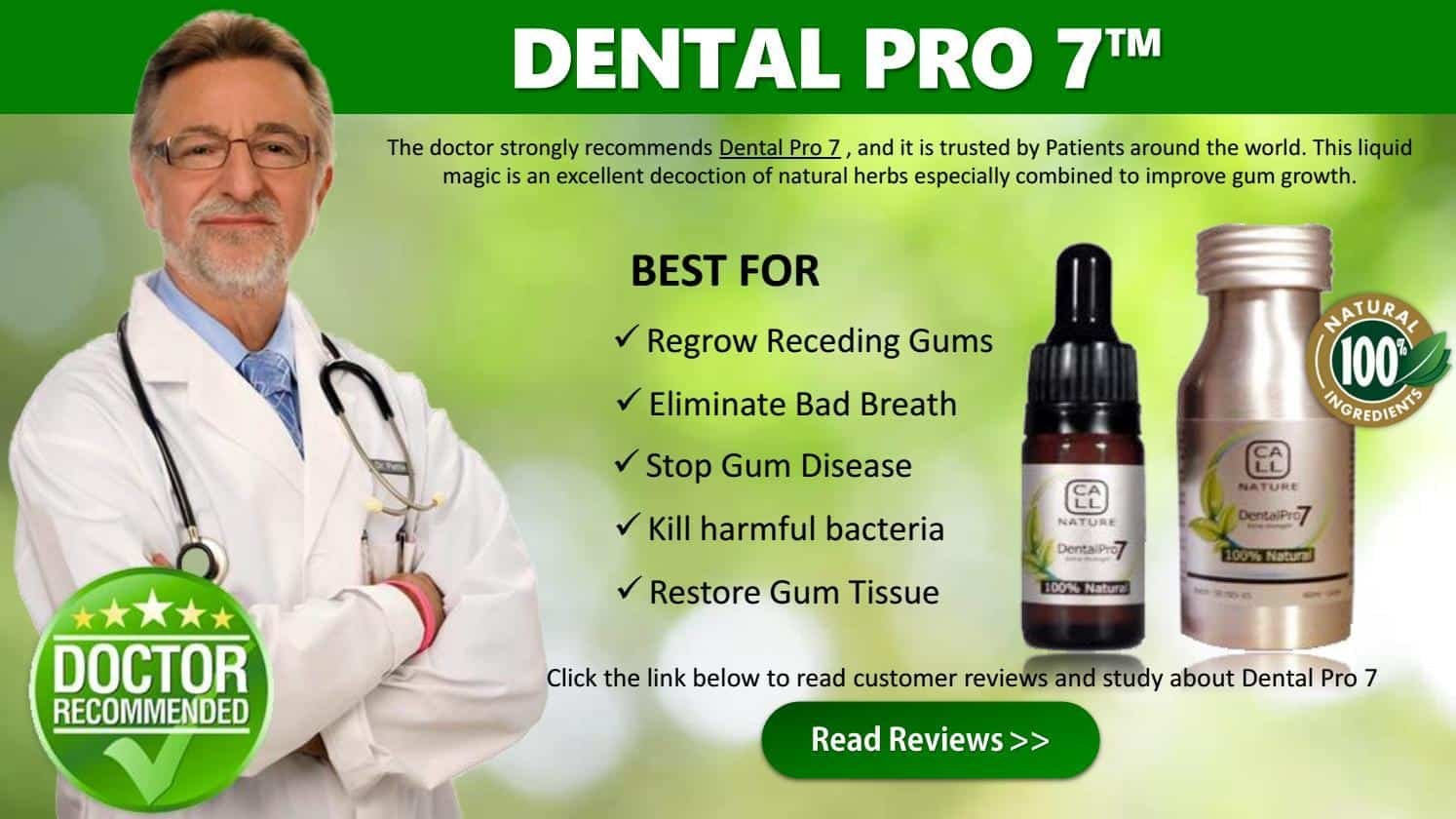 6. Eugenia caryophyllus (Clovebud)
Commonly known as cloves, these are the aromatic flower buds of a tree found mainly the Maluku islands in Indonesia and are commonly used as spice. Clove is a very powerful herb.
It has great antiseptic properties and numbs pain due to its eugenol content. It also has the highest antioxidant rating of any natural plant extract in the world
7. Mentha Spicata (Spearmint) leaf
Spearmint is a cultivated perennial, rhizomatous, and glabrous plant of the Lamiaceae family and is one of the most common herbs grown commercially worldwide including Palestine.
It has been considered one of the most important essential oil crops.
Essential oil (EO) of the plant have long been used for combating a number of human diseases or relieving ailments.
It has also been found to be a valuable source of natural phenolic antioxidants, cholinesterase inhibitors, pancreatic lipase inhibitors, and biofilm disinfection, anti fungal, and antiproliferative agents.
8. Alpha tocopherol (Natural Vitamin E)
Alpha-tocopherol, one of the eight isoforms of vitamin E, is the most potent fat-soluble antioxidant known in nature and is used to help protect the cells and membranes from environmental damage.
It's specifically used in Dental Pro 7 to increase its shelf life for up to several years.
9. Thymus Vulgaris (White Thyme)
In Romania, the Thymus genus contains one species cultivated as aromatic plant (Thymus vulgaris) and other 18 wild species.
Locally known as "cimbru", this plants oil is widely used in the Romanian folk medicine for its expectorant, antitussive, antibroncholitic, antispasmodic, anthelmintic, carminative and diuretic properties.
It's also been shown to be effective against some food-related bacteria and fungus.
10. Mentha piperita (Peppermint) leaf
Also known as Mentha piperita, it's indigenous to Europe and the Middle East but can be grown anywhere nowadays.
Peppermint oil possesses a fresh sharp menthol odour and has a pungent taste followed by a cooling sensation.
It also has a variety of therapeutic properties and is used in mouthwashes, toothpaste, and topical preparations because of its unique antibacterial properties.
11. Vitis Vinifera (Grapeseed)
Vitis vinifera, known as the grapevine, is native to southern Europe and Western Asia.
Grape seed and skin contain several active components including flavonoids, polyphenols, anthocyanins, proanthocyanidins, procyanidines, and the stilbene derivative resveratrol.
Grape seed extract in particular has been reported to possess a broad spectrum of pharmacological and therapeutic effects such as antioxidative, anti-inflammatory, and antimicrobial activities, as well as having cardioprotective, hepatoprotective, and neuroprotective effects.
Final Thoughts
So as you can see from the ingredient list above, it's no surprise Dental Pro 7 is a big seller, I mean it attracts people from both the natural health side and the more mainstream dentistry practices.
They know it's worth giving it a shot because there won't be any adverse side effects associated with it.
Add to the fact that there have been so many positive testimonials and a massive 90-day money back guarantee to boot.
It really is a no brainer for anyone who has any gum issues, sensitivities etc.
Give it a go and see what it can do for you!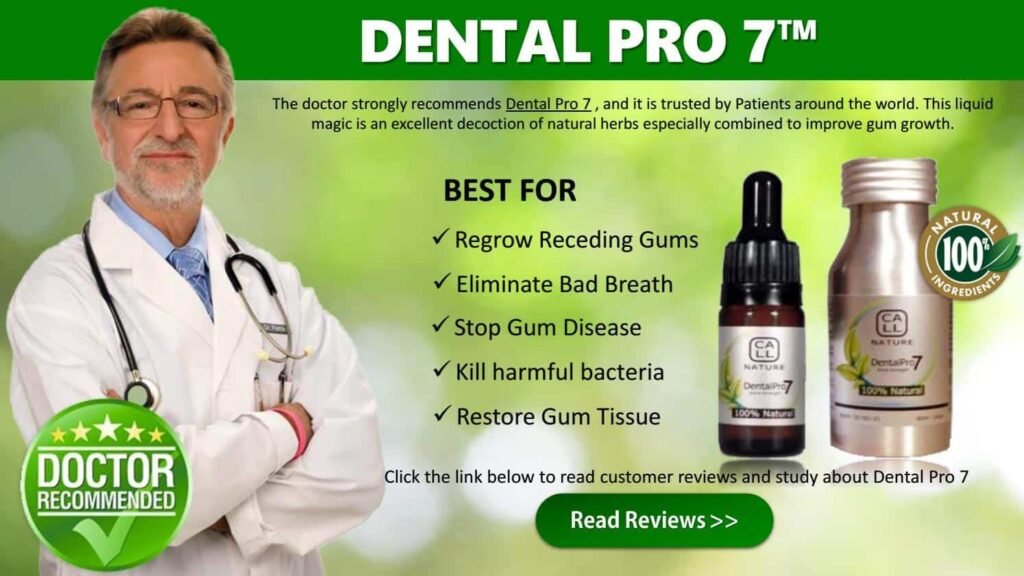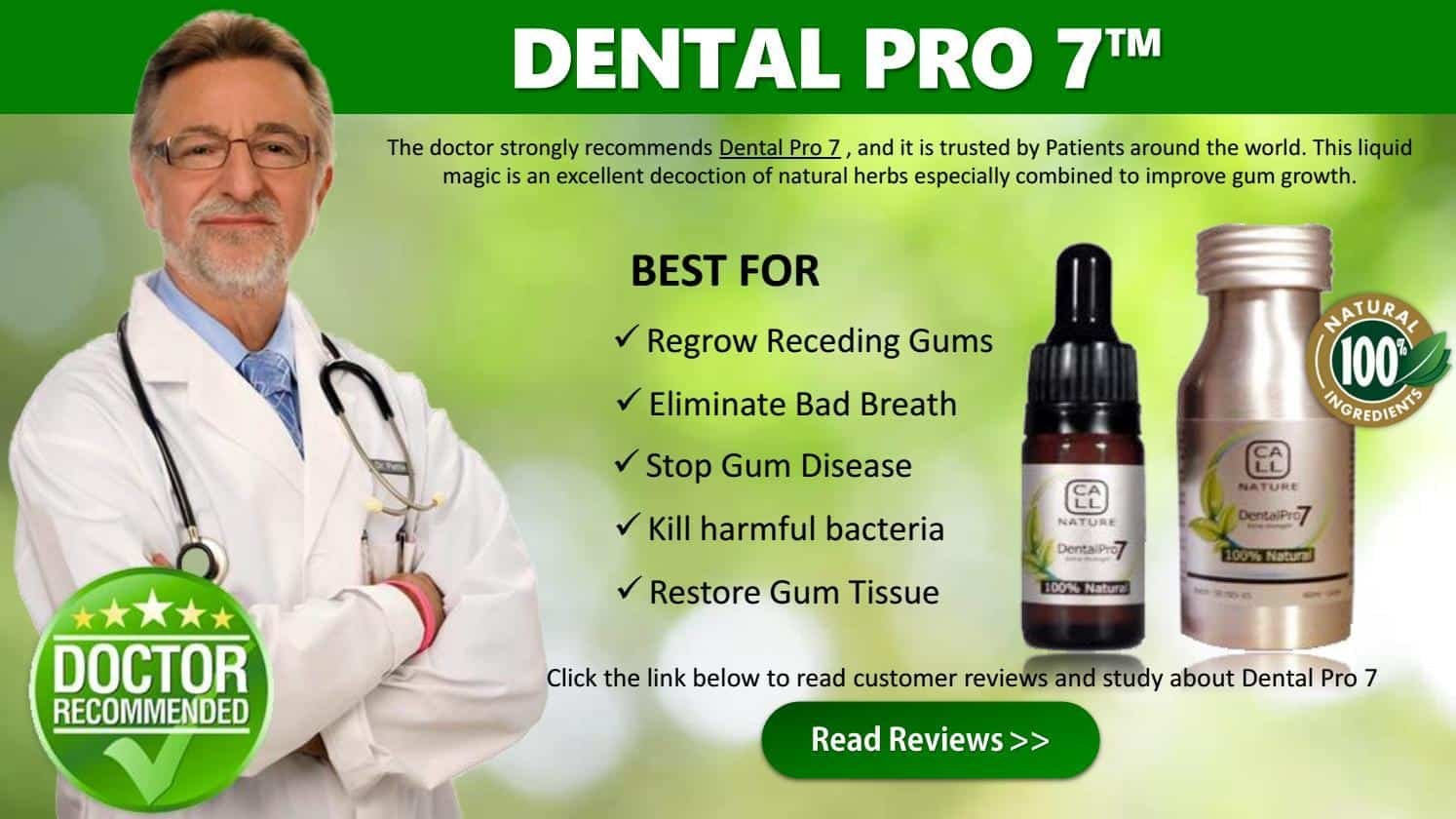 Related Post: Dental Pro 7 Price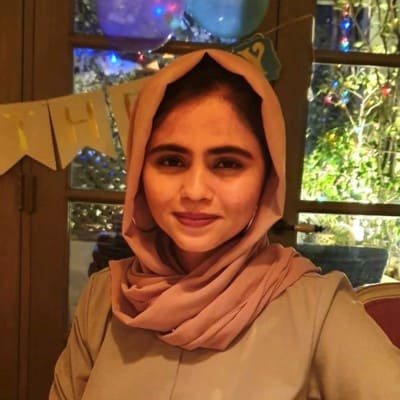 A qualified Dentist who holds the BDS, RDS qualification. When she's not helping patients with their oral health, you will find her on here writing topics on various dental issues. Her deep passion for writing makes her happy and fulfilled.